Mammals of Whiskeytown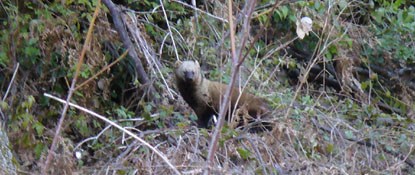 Whiskeytown is home to a wide variety of mammal species. Rare mammals in the park include the Pacific fisher (a federal candidate species), four federal species of concern (long-eared, fringed, and Yuma myotis; and western big-eared bat), and one California species of concern, the pallid bat.
Black bears
, coyotes,
mountain lions
, and fox can all be found in the park along with numerous rodents, rabbits, and insectivores. Bats are perhaps the park's most diverse group of mammals with 13 species documented here.
Download Whiskeytown's Mammal List
(pdf, 53K)


Last updated: March 1, 2015