Volunteer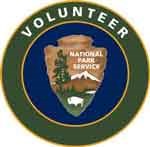 Whiskeytown appreciates the outpouring of support from our neighbors in the wake of the Carr Fire. If you would like to volunteer to help with recovery work, keep watching here and on our Facebook Page.

Park staff are currently assessing conditions, removing hazards, and preparing plans for how we will manage recovery operations. We will share more information about how you can get involved as soon as there are safe opportunities in the park.

You can also get involved in the park's recovery through the Friends of Whiskeytown.

For information regarding Whiskeytown National Recreation Area volunteer program, please contact the Park Volunteer Program Manager at (530) 242-3451.
Current Volunteer Opportunities

Last updated: February 11, 2021