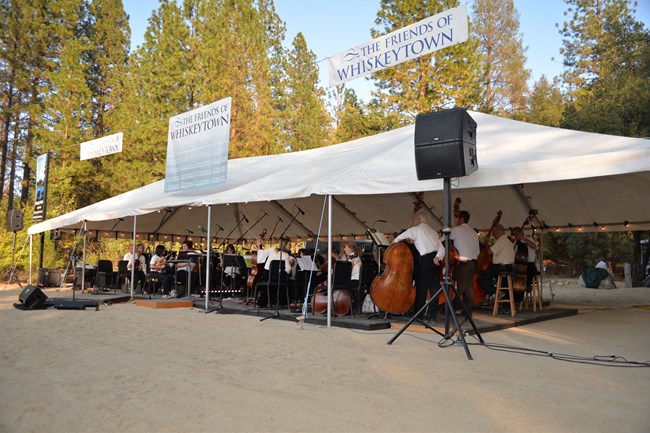 The Friends of Whiskeytown, Inc. is a 501(c)(3) nonprofit, tax-exempt fundraising public benefit organization incorporated in 2002 to assist the NPS better connect people to Whiskeytown National Recreation Area and its special outdoor places and resources, and support the preservation, protection, interpretation and enjoyment of the Park. The Friends is a collaborative partner in creating a community that enjoys, values, and protects unique outdoor spaces.

The Friends of Whiskeytown has been instrumental in making numerous projects and programs possible at Whiskeytown, such as:
Free ranger-led kayak programs

Free ranger-led stand-up paddleboard programs (through a Dignity Health Grant)

Harvest Festival event

Old Time Holiday event

Symphony on the Beach

Artist in Residence program

Completion of footbridges and trail work throughout the park

Scholarships to send students to Whiskeytown Environmental School

and much, much more!

The Mission Statement of the Friends is as follows:

"The Friends of Whiskeytown, Inc. is a non-profit organization cooperating with the National Park Service in the stewardship of the natural and cultural resources of Whiskeytown National Recreational Area. Cooperation may be provided through supporting appropriate visitor opportunities to observe, experience and understand the character of the area; working with park staff and completing special projects; and taking the lead in fundraising for special projects."

The NPS recognizes private philanthropy as both a noble tradition for establishment and support of national parks and a vital element of the success of today's National Park System. A number of national parks exist because motivated citizens contributed time, talent, and funds to create them. Philanthropic support helps fund trail improvements, park improvements, youth programs, special events, interpretation, site and species recovery, and other critical park functions.

Philanthropy offers people opportunities to participate actively in the creation and care of their national parks in the 21st century. The NPS embraces philanthropic support like the Friends of Whiskeytown as a key strategy for stewardship of the parks and programs entrusted to our care. The NPS and partners promote partnerships as a way to accomplish mutual goals, leverage resources, increase productivity and collective competencies, and nurture a supportive and collaborative culture for the benefit of parks and the public.

For more information on the Friends of Whiskeytown, please contact Ken Showalter at 530-524-5292 or visit their website at friendsofwhiskeytown.org.