Current Exhibit
Enjoy changing exhibits each year in our visitor center gallery, open Wednesday through Sunday, 10am to 4pm, from May through October.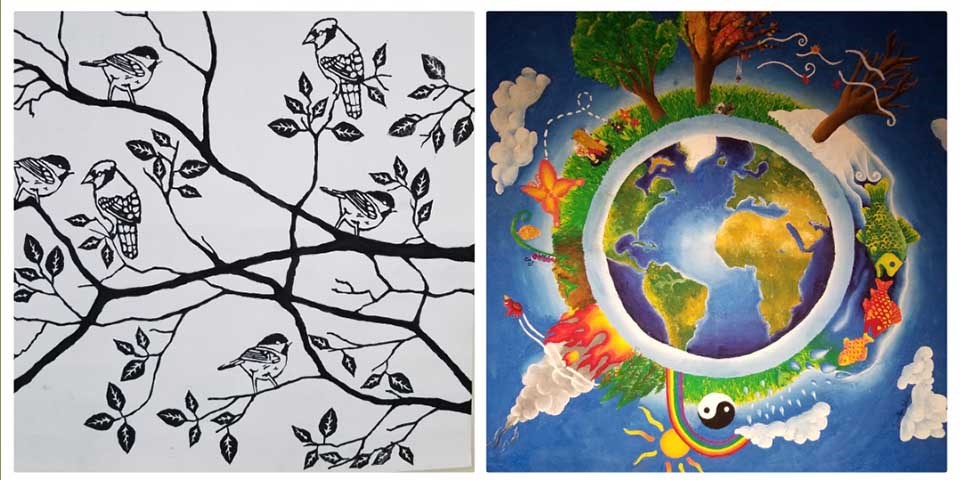 Impressions of Nature
May 1 - June 3, 2018, Visitor Center
In partnership with the International Fiber Collaborative, we encouraged students throughout Connecticut to create art inspired by nature as J. Alden Weir and other Weir Farm artists have done for over 135 years. Students from 19 schools participated and created over 60 works of art for this exhibit. This exhibition will be on display in the visitor center during regular hours until June 3, 2018.

Student artists for the following schools participated in this exhibit: Harborside Middle School, Columbus Magnet School, Rogers Park Middle School, Oxford High School, Branchville Elementary School, Central Elementary School, Ritter Elementary School, Lincoln Middle School, The Academy High School, Brien McMahon High School, Joel Barlow High School, Bethel High School, Mathewson School, Middlebrook School, Reed Intermediate School, Booth Hill School, Second Hill Lane Elementary School, Scotts Ridge Middle School, The French American School.
Last updated: May 7, 2018