Photos & Multimedia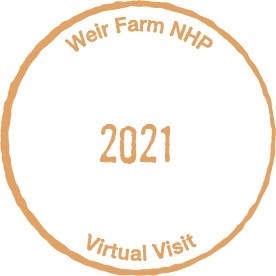 Be a Virtual Visitor and Earn Your National Parks Passport Stamp!
Even if you can't visit Weir Farm National Historical Park in person, you can still learn about and explore the park virtually, and even get a stamp for your passport book as a virtual visitor. As you explore the website and other virtual Weir Farm resources, we suggest checking out:
When you are done, print this page, carefully cut out your stamp, and paste or tape it into your book.


Last updated: November 2, 2022