Groundwork Bridgeport 2023

Art in the Parks
Inspired by the National Parks of Connecticut
Summer 2023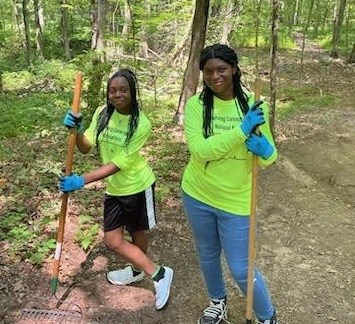 Youth from Groundwork Bridgeport participated in service and art projects at Connecticut's National Parks:
 
Weir Farm National Historical Park in Wilton, and
Coltsville National Historical Park in Hartford.
 
During their service project days, the 2023 cohort maintained the Weir Pond Trail and painted hopscotch and other playground games onto blacktop at Colt Park in downtown Hartford.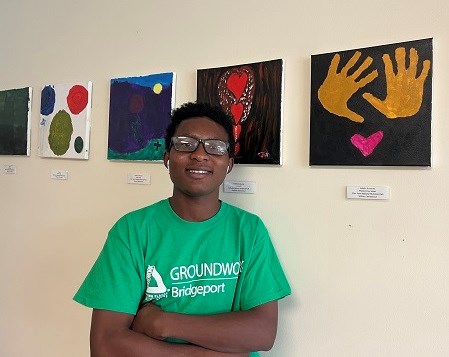 Led by Master Impressionist Dmitri Wright, youth created paintings in each park during Impressionist Plein Air painting workshops, letting the different landscapes and their five senses guide their artistic processes.

Through participation in these artist-led expeditions to Connecticut's National Parks, youth experienced first-hand how national parks have inspired artists and visitors for over a century, and were, themselves, inspired to be part of the story. All of the youth artwork was displayed at a gallery show in Bridgeport. Currently they are on display in Colt Park and here in this virtual exhibit.

Browse the gallery below and see how these talented young artists were inspired to create Art in the Parks!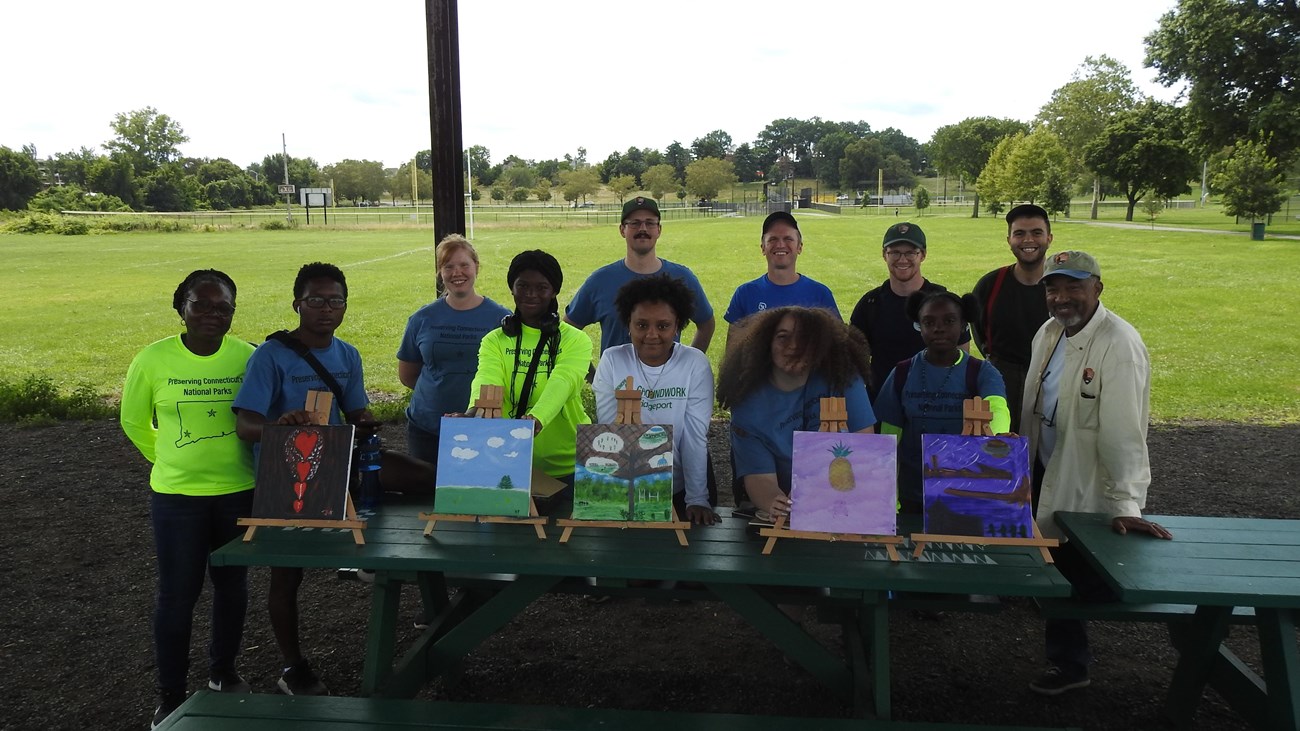 Groundwork Bridgeport Artwork
Paintings created by teens inspired by Coltsville National Historical Park and Weir Farm National Historical Park.
Last updated: September 22, 2023