Burlingham Barn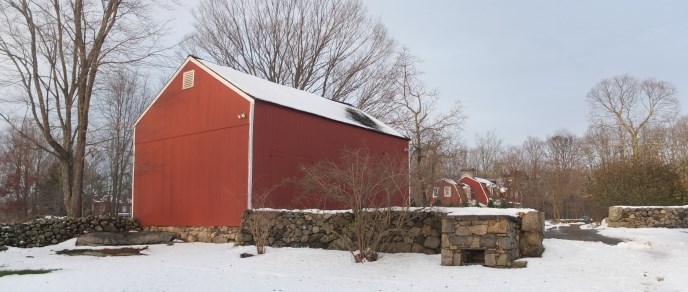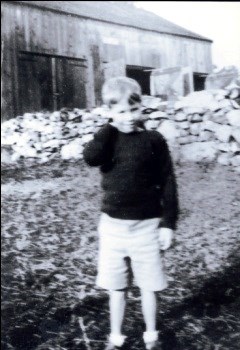 Origins
Thought to have been built before 1843, when it appeared as an item in William Webb's purchase of the property. The barn might date to when the Burlingham House was built (ca. 1775). The prominent middle door and choice of framing was popular before 1830 and known as an "english-barn" style.
Weir Period
Julian Alden Weir would be inspired to artistically render the barn even when the property was owned by William Webb. He produced a series of etchings that focused on the south-west corner of the barn and the near-by gate. Weir would later acquire the barn as part of his 1907 purchase of the 50-acre Webb property.
Burlingham Period
Between 1932 and 1938 the Burlinghams completed several alterations to the barn. The main doorway was shorted from a height of 12-feet to the current 8-foot 6-inch height. Two additional doors were built to flank the main doorway. A lean-to was attached to the north face of the barn during this time. The barn would be used to house the Burlingham car. Mahonri Young would also find artistic inspiration from this building, capturing it several times in different mediums.
Today
The Burlingham Barn is a multi-use facility for lectures, gallery talks, workshops, and meetings. Bathroom facilities and a watercooler are located in this structure, in the lean-to addition.
Last updated: February 26, 2015