Volunteer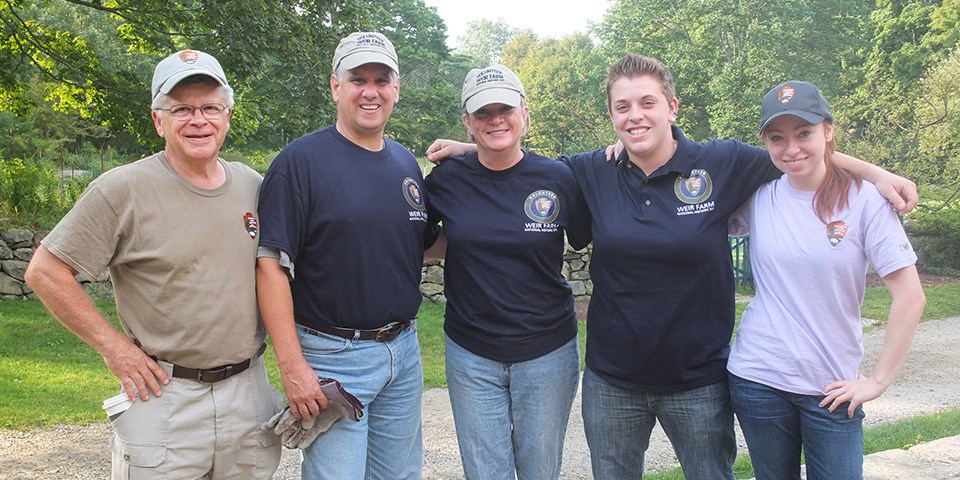 Join our team of dedicated and enthusiastic volunteers!
Volunteers-In-Parks (VIPs) are an important part of Weir Farm National Historical Park. Each year we benefit from the efforts of over 100 VIPs who assist us with a variety of projects and tasks; including garden and trail maintenance, visitor services and interpretation, historic buildings maintenance and preservation, and archival letter transcription.
Current Volunteer Opportunities
The park regularly recruits for the following volunteer positions. Currently, we are not accepting new volunteers. For more information please contact the park's Volunteer Coordinator at 203-834-1896 ext.12.:
Tour Guide - Become a Tour Guide and introduce visitors from around the world to the creative workspaces of American masters - the Weir and Young Studios! Guides staff the historic studios and engage in conversations with diverse groups of visitors during afternoons shifts, Wednesday through Sunday, May through October, plus some morning school or group tour shifts. This opportunity is appropriate for volunteers age 18 and up.
Take Part in Art - Great opportunity for teens! Volunteers run the wildly popular outdoor painting program on weekends, May through October. Duties include cleaning and stocking watercolor painting kits and providing basic information to visitors. This opportunity is appropriate for volunteers age 13 and up.
Garden Crew - Join the Garden Crew and enjoy time outdoors maintaining Weir Farm's historic gardens. Volunteer for weekday morning shifts and assist in preservation and maintenance of the park's gardens and grounds. This opportunity is appropriate for volunteers age 15 and up.
Trail Monitor - Trail monitors pick up trash, clear debris, and report any issues to park staff to ensure our trails are safe and free of litter. Become a Trail Monitor and enjoy a hike while helping to maintain your local national park! This opportunity is appropriate for volunteers age 18 and up.
Phenology - Do you enjoy learning about plants and their ecosystems? Become a Phenology Volunteer and enjoy the outdoors while conducting research for a community science project at Weir Farm. Phenology is the study of change through the year in an ecosystem. This opportunity is appropriate for volunteers age 18 and up.
For information on the Volunteers-In-Parks program nationwide, visit https://www.nps.gov/getinvolved/volunteer.htm
For information on volunteer opportunities nationwide, visit www.volunteer.gov/s/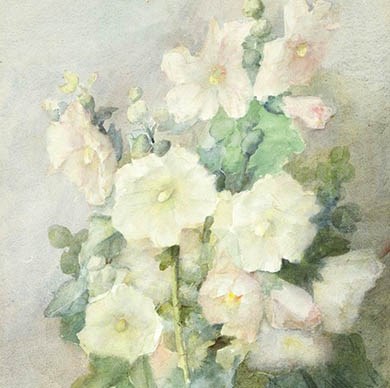 Did you know?
The gardens at Weir Farm showcase a beautiful variety of flowers and native plants. The gardens appear today as they did when first planted a century ago thanks to major garden restoration by the National Park Service in partnership with the Wilton and Ridgefield Garden Clubs, and the continued efforts of our Garden Crew of volunteers.


Last updated: July 2, 2022