Artist-in-Residence Program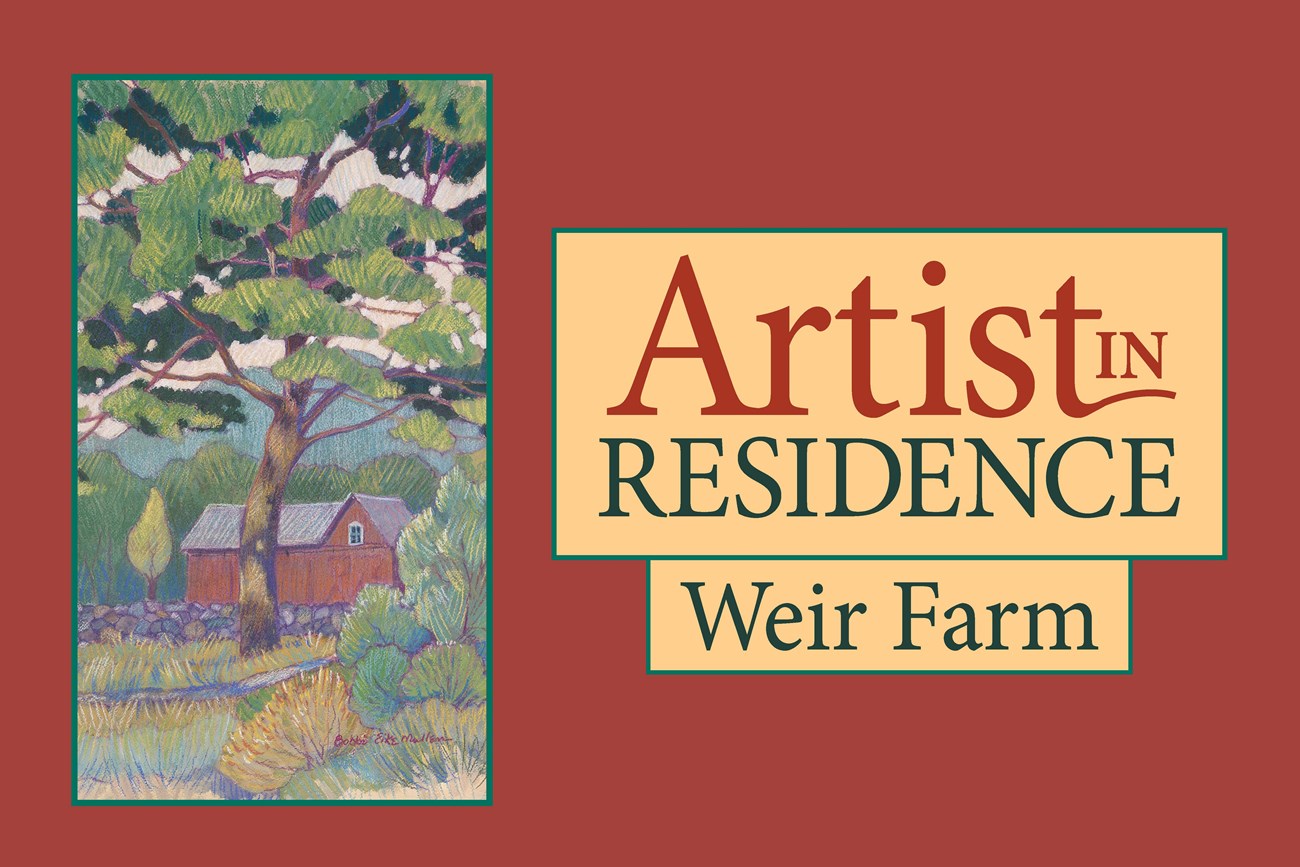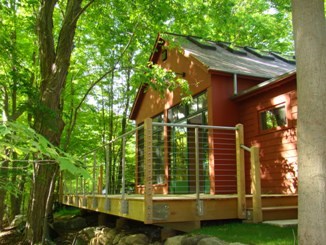 About the Program
Weir Farm's Artist-in-Residence (AIR) Program is envisioned to be an outstanding National Park Service residency program that reflects the values and character of Weir Farm National Historical Park by continuing the creative conversations started by the Weir Family through the work of contemporary artists. The AIR Program is considered a critical resource in a Park with such deep roots in the history and ongoing pursuit of contemporary American art.
Through this program, Weir Farm fosters contemporary artistic expression on site. Weir Farm's AIR Program prioritizes experimental, new, and thought-provoking approaches to examining and interpreting our world through the medium of contemporary visual art practice. The AIR Program keeps Weir's experimental tendencies alive through the residencies of today, allowing the Park to share new ideas broadly with ever more diverse artists, communities, and park visitors.
Visual artists apply for residencies in all media and diverse artistic points of view from traditional to experimental. Artists are chosen through an annual call for applicants followed by a competitive jury process. The Weir Farm AIR Program hosts 6 compelling established or emerging visual artists per year to spend one month living and working at the Park.
The program is broadly inclusive of all people with a special focus on new and underrepresented voices, while maintaining high standards of artistic practice throughout the program. This reflects society's shift from the exclusivity of Weir's time to reflect the values of our society today and of the National Park Service as an organization that is open to all. Weir Farm NHP places a high value on diversity of experience and cultural perspectives and encourages applications from all interested eligible candidates. Diversity, equity, inclusion, and accessibility (DEIA) are fundamental principles that guide the Park and allow us to successfully achieve our mission.
Nationwide, more than 50 National Park Service sites host artist residency programs. Weir Farm has inspired thousands of artists for more than 140 years, including over 250 Artists-in-Residence.
This program is supported by the generosity of Park partners; the Weir Farm Art Alliance and the Friends of Weir Farm.
2023 Artists-in-Residence
Weir Farm National Historical Park is pleased to announce six artists selected for the 2023 Artist-in-Residence Program:

May - Amanda Parry Oglesbee; Public Open Studio Program May 20; 10:30 – 12:00

June - Diego Juarez; Public Open Studio Program June 17; 10:30 – 12:00

July - Todd Bartel; Public Open Studio Program July 22; 10:30 – 12:00

August - Andree Brown; Public Open Studio Program August 19; 10:30 – 12:00

September - Erin Treacy; Public Open Studio Program September 23; 10:30 – 12:00

October - Victoria van der Laan; Public Open Studio Program October 28; 10:30 – 12:00

Check out the full press release announcment for more information about the 2023 Artist-in-Residence program, including bios for the members of the 2023 Jury.
To Apply
Weir Farm NHP is not currently accepting applications for the Artist-in-Residence Program. The Call for Artists for the 2024 program runs from November 1, 2023 to January 31, 2024. Six artists will be selected competitively through a juried process for one-month long residencies to take place from May-October 2024.Check back on November 1st for the link to apply to next year's residencies.

Weir Farm NHP invites applications from artists representing a wide range of perspectives, diversity, and media (e.g., painting, drawing, photography, printmaking, sculpture, mixed media). Graduate and doctoral students, emerging and professional artists aged 25+ at the time of application may apply. Applicants must be eligible to travel to and within the United States. Residents must provide their own transportation to and from the park, as well as any supplies, provisions, and gear for the duration of their stay. A weekly stipend is provided by the Weir Farm Art Alliance. Artists live in the park in a furnished cottage and have full access to a purpose-built Artist Studio.
Art Programs Throughout the National Park Service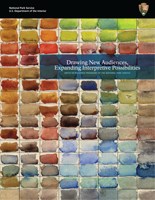 Artist-in-Residence Programs in the National Park Service
The National Park Service (NPS) cares for America's 400+ national Parks and works with communities across the nation to help preserve local history and create close-to-home recreational opportunities for more than 275 million visitors every year. Artists have created art in national parks since the late 19th century when famed Hudson River School painters captured the majestic views of our nation's western parks. Today, the sights and sounds in national parks continue to inspire artists in more than 50 Residency programs across the country. There are programs for visual artists, writers, musicians, and other creative media. Programs vary, but residencies are typically two to four weeks in length and most include lodging.
Interested in working in national parks across the country? The National Park Service maintains a nationwide listing of Artist-in-Residence programs.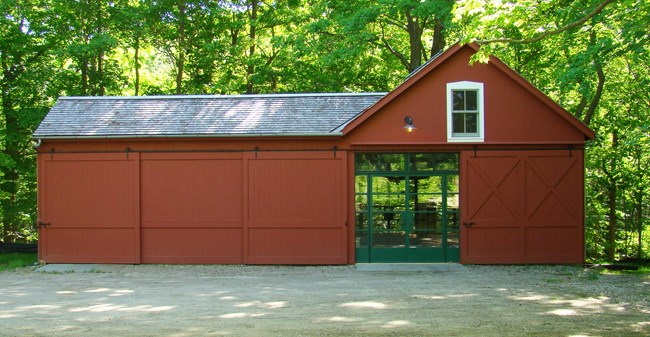 The Cottage and Studio
The residence sits in the middle of the 60-acre Weir Farm NHP and is one of the Park's many historic structures. Here is a link to a description of the residence space, with photos: The Cottage The AIR Studio, constructed in 2010, received a Certificate of Honor Award from the National Park Service. It is a compatible new construction built on the footprint of what was the former garage/barn within feet of the historic Cottage. Here is a link to a description of the studio space, with photos: The Studio
Last updated: April 19, 2023