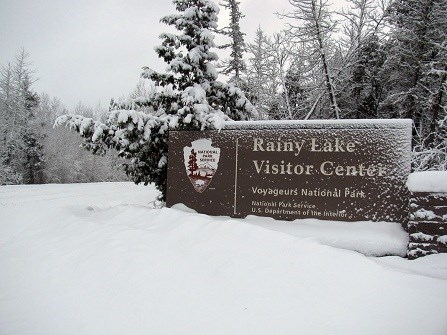 Rainy Lake Visitor Center

Located on the shore of Black Bay with views across the water to the Kabetogama Peninsula. The Rainy Lake Visitor Center is open year-round, although hours of operation vary with the season.
This visitor center serves people in the northern part of the park and is located 11 miles East on Highway 11 from International Falls, MInnesota. The visitor center offers an exhibit area, displays, a bookstore, a staffed information desk, a children's activity table, and a theater for viewing the park film.
A free public boat launch provides access to Rainy Lake during the warm season, and access for cars on the Rainy Lake Ice Road during the winter. A picnic area is located next to the boat launch. Boat tours and ranger-led programs are offered at the Rainy Lake Visitor Center. Call ahead, or stop by for the most current information and for help with trip planning (218) 286-5258.