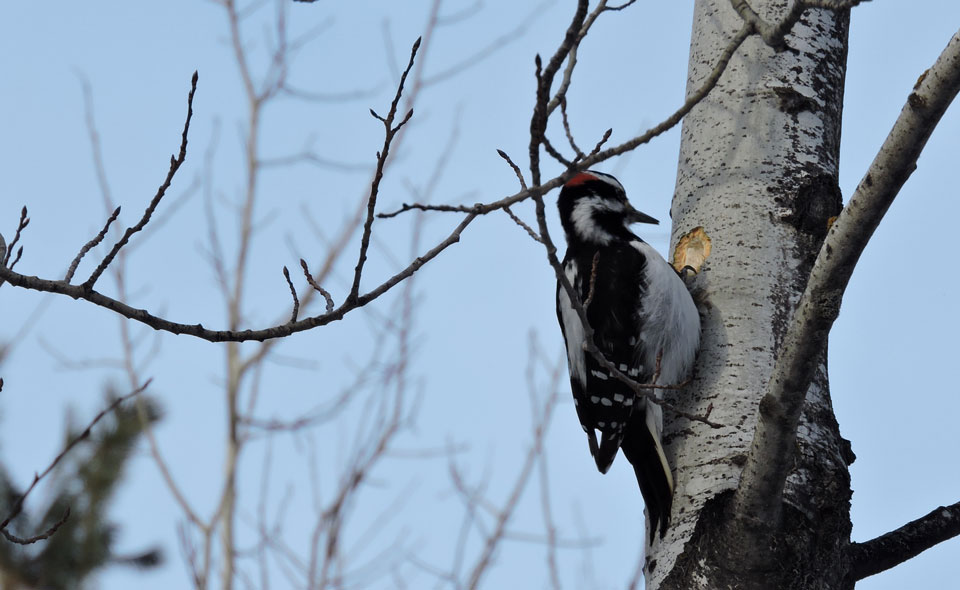 News Release Date:
February 28, 2018
Contact: Tawnya Schoewe, 218-283-6670
Contact: Miranda Challeen, 218-286-5258
International Falls, MN: Between 1997 and 2013, the populations of eight songbirds nesting in Voyageurs National Park declined at rates of 1% to 6% per year. Only one species increased during that time. What's going on with birds at Voyageurs? Biologist Ted Gostomski shares some insights from one of the park's longest-running natural resource monitoring programs on Sunday, March 4 from 2:00 to 4:00 PM at the Rainy Lake Visitor Center. This program is free and recommended for ages 16 and up.
Ted Gostomski is a writer and biologist with the National Park Service's Inventory and Monitoring Division. He's been involved with bird monitoring for more than 20 years, and his work currently takes him to nine different national park units in four states. This presentation is part of the park's
2018 Winter at Voyageurs Event Series.
The "Winter at Voyageurs Event Series" is sponsored by Voyageurs National Park Association (VNPA).Voyageurs National Park Association is a 501c3 nonprofit organization serving as the friends group of Voyageurs National Park. VNPA's mission is to connect people to Voyageurs National Park, enhance the visitor experience, and protect the park for present and future generations. Since the park's establishment, VNPA has served as a partner with the National Park Service in empowering park stewards, implementing special projects with financial and volunteer support, and working to preserve the visitor experience and wild nature of the park for future generations. Learn more at
voyageurs.org.