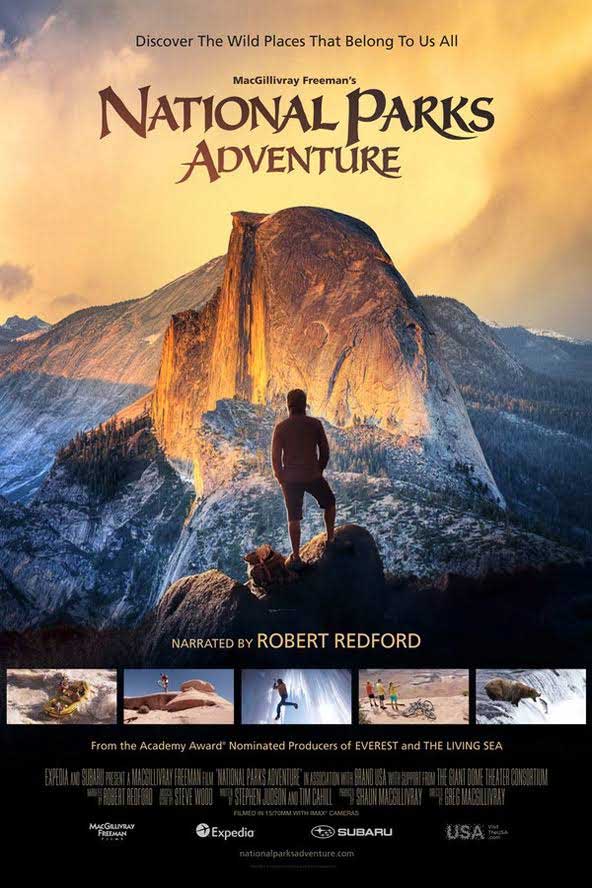 News Release Date:
April 24, 2018
Contact: Tawnya Schoewe, 218-283-6670
Contact: Lisa Maass, 218-283-6638
International Falls, MN:
In celebration of National Park Week, Voyageurs National Park will host a viewing of MacGillivray Freeman Film's
National Parks Adventure
on Friday, April 27, starting at 6:00 pm, with a run time of approximately 45 minutes. This film was designed for IMAX and big screen viewing and Voyageurs National Park has been granted a special request for a one-time showing at the Rainy Lake Visitor Center. Complimentary popcorn and lemonade will be available. This event is free and family-friendly.
MacGillivray Freeman Film's
National Parks Adventure
takes audiences on the ultimate off-trail adventure into the nation's awe-inspiring great outdoors and untamed wilderness.
Moviegoers will soar over red rock canyons, hurtle down steep mountain peaks and explore other-worldly realms found within America's most legendary outdoor places. Along the way, the film becomes at once an action-packed celebration of the 100-year anniversary of the National Park Service and a soulful reflection on what wilderness means to us all.
National Parks Adventure captures the stunning beauty of our wild places and reminds us these landscapes are an essential part of the human spirit," states film narrator and Academy Award
®
winner Robert Redford. 
"There are 408 national parks in our country that many families have not been able to explore," says two-time Academy Award
®
-nominated director Greg MacGillivray. "Our hope is that
National Parks Adventure
will encourage our audiences to discover the beauty and sanctuary of these American treasures, which belong to every one of us."
MacGillivray Freeman's
National Parks Adventure
is produced in association with Brand USA and presented globally by Expedia, Inc. and Subaru of America, Inc. with major support from the Giant Dome Theater Consortium.