Places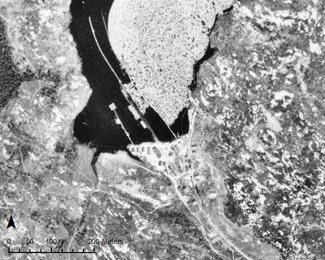 Cultural Landscapes
Cultural landscapes represent a span of time as preserved in the locations, artifacts, and history found in a specific area. Landscapes change and evolve over time, and reconstructing how an area or community existed in the past is a key challenge to preserving cultural history. Voyageurs is developing cultural landscape studies that represent distinct time spans and locations found throughout the park and its history.
Visitor Destinations
What is there to see or do in Voyageurs National Park? If you are looking to explore beyond fishing, swimming, or hiking look closely and you may just find a variety of special visitor destinations waiting for your exploration.

In 2002, Voyageurs National Park designated 13 Visitor Destination sites within its boundaries. These destinations can be reached only by boat and provide visitors with an opportunity to learn about the park and its significance. Many of these destinations are historic structures that are being preserved by the National Park Service and may be in various stages of development. Note: Not all of these sites have picnic or restroom facilities at this time.
To learn more about these sites:
Ingersoll Estate
Gold Portage Area
Little American Island
Rainy Lake City
Last updated: December 2, 2022