Plan Your Visit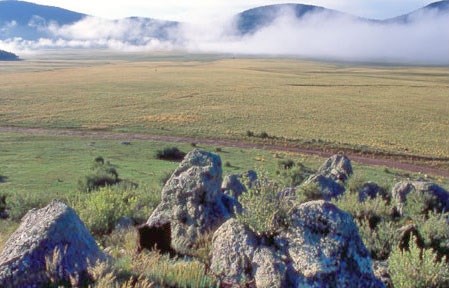 Are you planning a Valles Caldera adventure?
Each year thousands of visitors come to Valles Caldera National Preserve to explore the unique geology, view wildlife, and learn about the historic cabins and prehistoric sites. We hope you will have fun, make lifelong memories, and enjoy this special place.
Basic Information
Find essential information for your trip, including important seasonal information, fees and passes, permits and reservations, traveling with pets, answers to frequently asked questions, and rules and regulations.
Learn how to get to Valles Caldera and get preserve maps.
Though the preserve does not currently offer overnight camping, lodging, or restaurants, we provide contact information for nearby opportunities.


Learn about the major destinations in Valles Caldera.
Valles Caldera has something for everyone. Learn about astronomy, hiking, wildlife viewing, picnicking, fishing, bicycling, skiing, snowshoeing, activities with rangers, horseback riding, and guided tours.
View schedules of ranger-led programs.
Prepare yourself to safely enjoy wildlife and other features that make Valles Caldera a place to remember.
Learn more about nearby cities, parks, and museums.
Last updated: September 1, 2021