Basic Information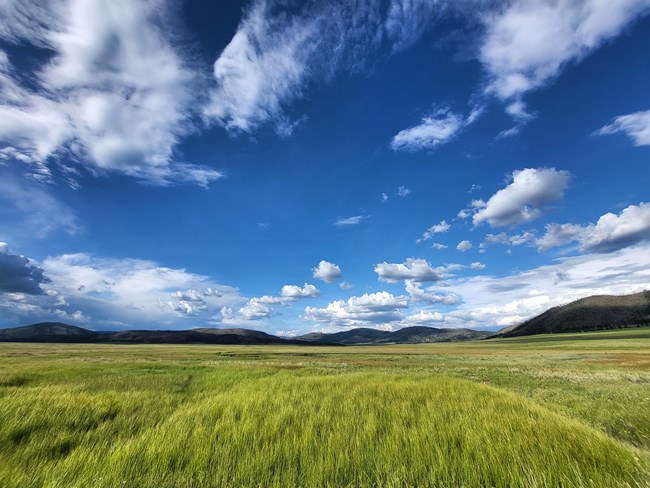 Between 30,000 and 76,000 visitors come to Valles Caldera National Preserve each year to hike, bike, fish, hunt, and simply enjoy this southwest geologic gem. The busy season runs from May - October.
Please use the links below to find information on:
Be Prepared
Preparing for your visit to Valles Caldera ahead of time will let you spend more time enjoying the scenic beauty of the park once you arrive. Please come prepared for the following:
Changing weather conditions.

Wildlife -- please slow down and use pullouts to watch wildlife and do not approach wildlife.

Very limited cell coverage.

Be bear aware.

Stay on designated trails.

Control your pet. Pets are not allowed on most trails, in the backcountry or along streams.

Protect yourself from the sun by wearing sunscreen, sunglasses, and a hat.

The nearest gas station is 20 miles from the park's main entrance.
Remember, your safety is your responsibility.
Last updated: February 21, 2023