Valles Caldera Seeks Applications for 2017 Livestock Program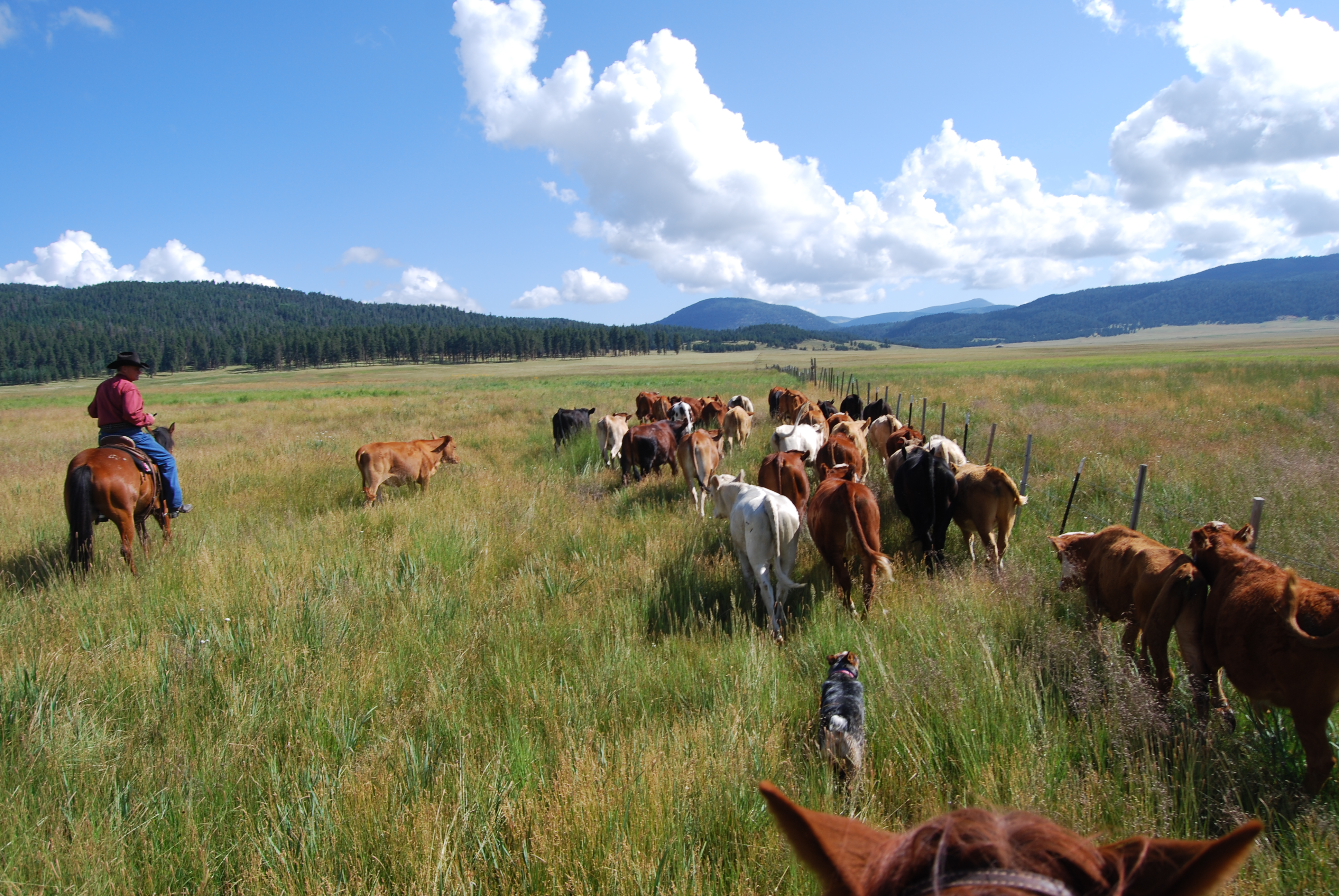 News Release Date:
March 20, 2017
Contact: Kimberly DeVall, 575-829-4820
Jemez Springs, NM — Valles Caldera National Preserve is seeking applications for its 2017 livestock grazing program. The preserve is mandated by Congress to allow the grazing of livestock to the extent the use furthers scientific research or interpretation of the preserve's ranching history.    
The National Park Service (NPS) will issue a one-year special use permit to a private operator to graze approximately 250 Animal Units per Month (AUMs) on the preserve during a four-month period beginning on June 1, 2017 and ending on September 30, 2017. The number of authorized AUMs may decrease or increase based on range conditions (e.g. precipitation, soil moisture, etc.) which will be assessed in early May. If the conditions become too dry, the livestock program may be delayed or canceled for the year. Livestock grazing is permitted within two fenced areas along the eastern side of the preserve, and is closely monitored by NPS staff to prevent overgrazing. Based on a required market analysis conducted for comparable high productivity grazing areas in the State of New Mexico, the assessed fee for 2017 will be $20/AUM.  
All interested livestock operators are eligible and encouraged to apply. Applications that meet all NPS requirements and permit conditions will be entered into a random drawing, from which the 2017 operator will be selected. Applications that do not meet all NPS requirements and permit conditions will be eliminated from further consideration.   
Application packets can be obtained on the preserve's website (
www.nps.gov/vall/learn/management/grazing.htm
), by request via e-mail to 
e-mail us
, in person at the Valle Grande Entrance Station (daily from 9:00 am to 5:00 pm), or by calling 575-829-4100, ext. 4. Applications must be received by close-of-business on Friday, April 14, 2017. The selection of the operator will take place at 1:00 pm MDT on Tuesday, April 18, 2017 at the preserve's administrative headquarters located at 090 Villa Louis Martin, Jemez Springs, NM 87025. Program applicants and the general public may attend the drawing, however applicants do not need to be present to be selected.  
Last updated: March 21, 2017