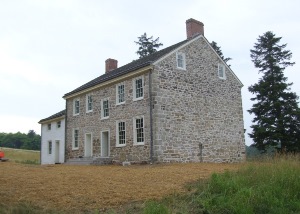 News Release Date:
December 15, 2014
Contact: Patrick Madden, 610-783-1005
The National Park Service at Valley Forge National Historical Park has released a Request for Proposals (RFP) for leasing the Maurice Stephens House, located south of Route 23 across from Washington Memorial Chapel on the edge of the Grand Parade.
The RFP provides the opportunity for an interested individual or organization to submit a proposal to the National Park Service to lease this property. Whoever submits the proposal, judged best under the RFP selection criteria, will be given an opportunity to negotiate a final lease agreeable to both the offeror and the National Park Service.