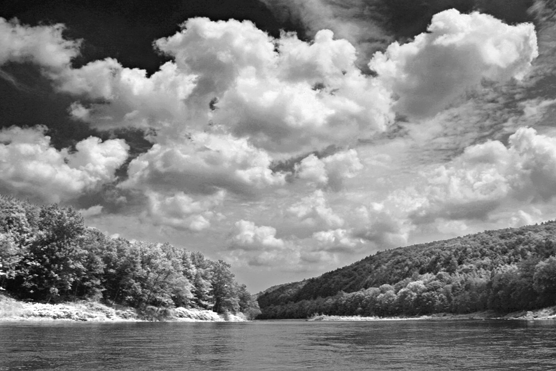 News Release Date:
October 3, 2008
Upper Delaware EXPO to Celebrate 30th Anniversary of Upper Delaware Scenic and Recreational River
The Upper Delaware River is as familiar to us as a close friend or beloved family member. We pass over it on our way home, often observing bald eagles soaring overhead. Paddling or fishing finds us in the pristine waters that are rich in aquatic life. Often we take the river for granted; but it is always a deep part of who we are, where we have come from, and where we are going. The Upper Delaware River is the thread that ties our rich and diverse communities together. This year Upper Delaware Scenic and Recreational River celebrates its 30th Anniversary, the Delaware River at the core of its existence.
Please join Upper Delaware Scenic and Recreational River in celebrating its anniversary at the Upper Delaware EXPO on Saturday, October 25, 2008, at the Damascus Elementary School, Damascus, PA from 10:00am to 4:00pm. The event will begin at 10:30 a.m., with an opening ceremony spotlighting the history of Upper Delaware Scenic and Recreational River over the last 30 years. Winners of a 9th – 12th Grade Art Contest will be announced and awarded their prizes. Educational programs include the very popular "Birds of Prey" program by the Delaware Valley Raptor Center at 11:00am and 2:00pm, "Resource Management through the Years" at 12:30pm, and a "Reptiles and Amphibians" program by the Pennsylvania Fish & Boat Commission at 2:00pm.
Outside throughout the day river safety and rescue demonstrations will take place. At 3:00pm the New York State Department of Environmental Conservation will have a demonstration of their K-9 Search and Rescue Unit.
A photographic exhibition by well known photographer Dave Soete and award winning student artwork will be on display. Mr. Soete and the students capture the natural beauty and cultural landscape of the river valley. Exhibits by several Upper Delaware partners will highlight their collaborative contributions to the "partnering to protect the river" philosophy that makes the Upper Delaware Scenic and Recreational River a true National Park Service partnership success.
Boy Scout Troop #122 will have food available for sale throughout the day.
To learn more about the Upper Delaware EXPO, visit the park's event page at www.nps.gov/upde/ or call Education Specialist Ingrid Peterec at 570-685-4871.