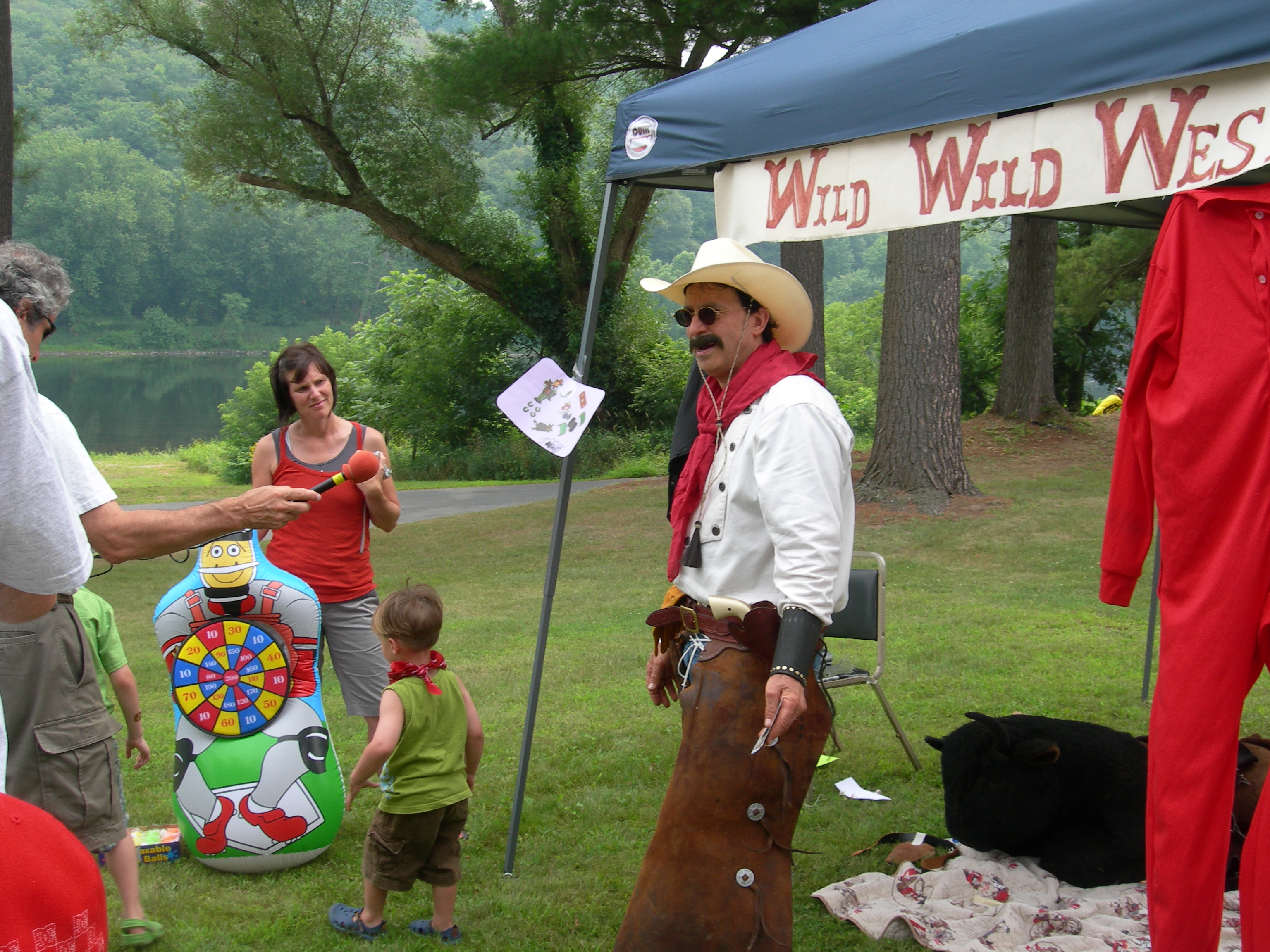 News Release Date:
July 2, 2009
Contact: Ingrid Peterec, 570-685-4871
The National Park Service and the Zane Grey's West Society will host the Zane Grey Festival again this summer.  Zane Grey was a prolific writer of Western novels who resided in Lackawaxen, Pennsylvania from 1905 to 1918.  The festival will be held at the Zane Grey Museum in Lackawaxen, Pennsylvania. It will run from 10:00am to 4:00pm on Saturday, July 18, 2009.
The Festival will highlight Zane Grey's baseball, writing, and fishing careers.    Colorful exhibits will peak your interest in Zane Grey fishing accomplishments.  Speakers will discuss many aspects of the author's public and private life.  Learn more about the entire Grey family and their ties to our area.  Don't forget to bring the family because there will be plenty of activities for kids and parents alike.  Girls bring your American Girl dolls to share with others while you listen to a story about Samantha.  After everyone will make fans like those Samantha would have used in the summer of 1904.  Games and activities direct from the Wild West will be planned for cowboys and girls of all ages.
This year's highlight includes a special excursion on the Stourbridge Line that will run from Honesdale, PA to Lackawaxen, PA.  Passengers will travel beside the beautiful Lackawaxen River as they listen to tales of Zane Grey and the D&H Canal.  Once in Lackawaxen passengers can spend time at the festival.  For information about the excursion call 570-253-1960.
The Wayne County Chapter of the Antique Automobile Club will have antique cars on display throughout the property. 
It was the draw of the outdoors that enticed young Zane to visit Lackawaxen.  The program Wildlife Abounds will be presented throughout the day.  Visitors will learn about the diverse wildlife that inhabits the Delaware River Valley.
Zane Grey's legacy of literature and sportsmanship lives on in Lackawaxen.  Come join the fun and learn more about the Western novelist from Lackawaxen.  Refreshments will be served all day.  For more information about this event call Education Specialist Ingrid Peterec at (570) 685-4871.