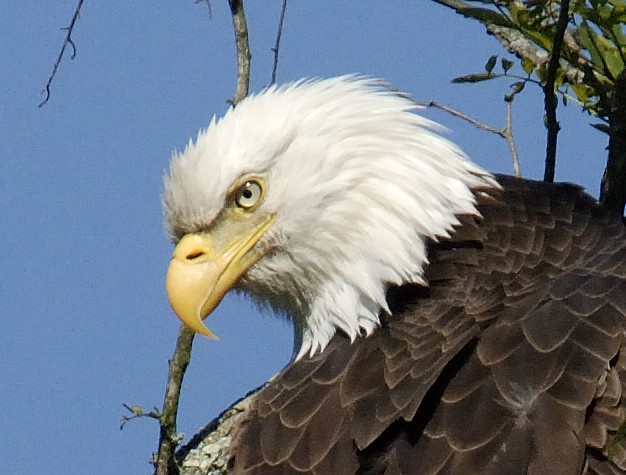 News Release Date:
August 31, 2015
BEACH LAKE, PA –On Saturday, September 12 at 2:00 pm, join a park ranger from Upper Delaware Scenic and Recreational River at the Zane Grey Museum in Lackawaxen, PA for a program on the success story of bald eagles. Eagles are not only a fascinating part of our nation's heritage, but a milestone in endangered species restoration. The eagle population of the 48 lower United States was in decline for the majority of the past century and reached its lowest point at around 500 nesting pairs. Since that time eagles have made a comeback!
Today, the Upper Delaware River Valley is one of the most successful areas in the country for eagle nesting. On any given day you can expect to see an eagle soaring down the river corridor, or perched in a tree overlooking the Delaware River. An Upper Delaware Scenic and Recreational Park Ranger will be sharing information on these majestic birds and their journey back from the edge of extinction. The program will discuss eagle physiology, diet, nesting habitat, and how the resources of the area have contributed to bald eagles once again thriving along the Upper Delaware.
The program is free and open to the public, and will be held on the lawn of the Zane Grey Museum in Lackawaxen, Pennsylvania. The address of the museum is 135 Scenic Drive, Lackawaxen, PA 18435.  
For more information call (570) 685-4871, visit our website at www.nps.gov/upde, or follow us on Facebook at www.facebook.com/updeNPS or https://instagram.com/UpperDelawareNPS.