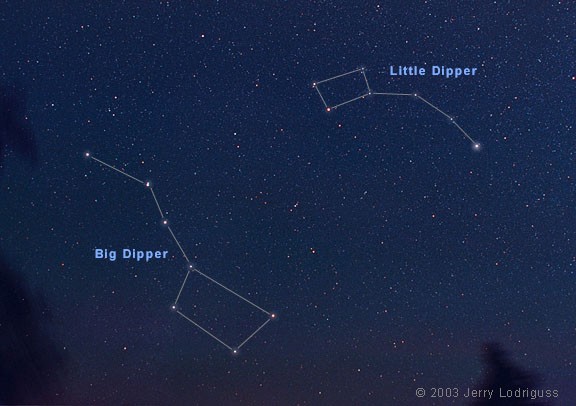 News Release Date:
July 6, 2009
Contact: Ingrid Peterec, 570-685-4871
There are millions of stars and planets in space.  On a really dark night, you can see about 1,000 to 1,500 stars.  When looking closely at the sky you may be able to make out various shapes, patterns, or constellations.  There are 88 official constellations that exist in the night sky today. Some of those constellations are only visible during certain seasons, others only during certain months.  The Upper Delaware Region is a wonderful place to stargaze because of the lack of artificial lighting that is found in the nearby cities.
Join Park Ranger Alyson Lasko to learn about the summer evening sky.  Through demonstrations and a PowerPoint presentation visitors will learn how to identify the summer constellations, as well as the stories behind them.  If weather permits, visitors will be able to put their newly learned skills to the test and stargaze along the Delaware River.
This night sky program will be held 7:30pm on Saturday, July 25, 2009 at the Zane Grey Museum in Lackawaxen, Pennsylvania.  The program is geared for all ages. Bring a blanket or chair and come on out to learn what is in our evening sky.
For more information about this event call Education Specialist Ingrid Peterec at 570-685-4871.