Park Ranger Internship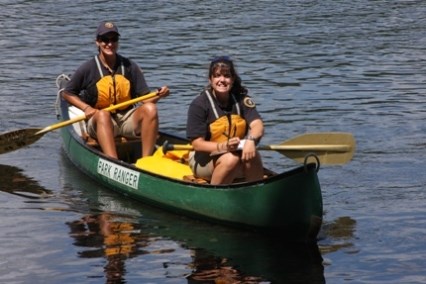 Upper Delaware Scenic and Recreational River offers Park Ranger Internship opportunities during the summer season. Positions are normally filled by mid-March each spring.
The Upper Delaware is one of the lesser known of over 400 national parks in the United States. The positions offered will provide prospective interns an invaluable work experience in the land management field, as well as the opportunity to enjoy the scenic wonders and recreational pursuits that this unspoiled stretch of river can provide.

Upper Delaware Scenic and Recreational River includes 73 miles of a clear, free-flowing river winding its way through a valley of swiftly changing scenery. The Delaware River forms the border between New York and Pennsylvania, stretching from Hancock, NY in the north, to near Port Jervis, NY in the south. A very active timber industry once utilized the swift waters of the river. Today, canoeists and rafters join fishermen and other outdoor recreationists in enjoying the clean and nearly pristine waters.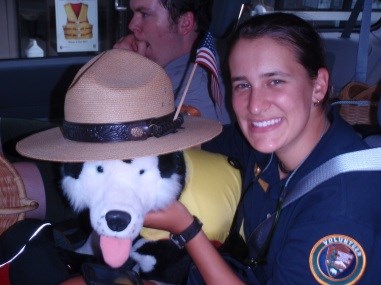 The Park Ranger Internship positions are located in the Division of Interpretation. Duties include: staffing river access sites; presenting river safety talks and area information to river users; performing river patrols; developing and presenting programs on the historic Roebling Aqueduct and on the western novelist Zane Grey; and developing and presenting other educational programs on the geology, hydrology, ecosystems, natural history, and cultural history of the river valley. Programs will be presented to park visitors, local community groups, and summer youth camps.
Applicants need to be currently enrolled in a college or university working towards an undergraduate or graduate degree. Majors can include but are not limited to History, Education, Environmental Sciences, Parks and Recreation, Social Sciences, or Biology.
In addition we are looking for outgoing students who enjoy working and talking with adults and children. Interns will assist park visitors by helping them with any problems or concerns they may have about canoeing or rafting the Upper Delaware River, as well as telling them about its vast cultural and environmental history.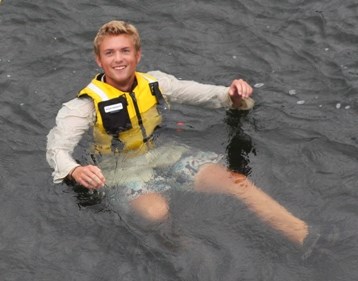 Experience working in an environmental setting and presenting education programs is helpful but not required. All interns will be provided with two weeks of training which includes an orientation to the National Park Service, the park, interpretive and education program development, First Aid, CPR and canoe and white water rescue training. On the job training is provided by experienced interpretive staff members prior to the interns being placed in the field on their own.
Interns work a 40-hour workweek including weekends and holidays. Interns will be provided $25 a day for each day worked.
This is a uniformed position and the uniform is provided. Housing is provided and is shared by other intern staff. The house is furnished with basic necessities. All utilities are provided with the exception of phone service. Phone service is available if interns would like to have a phone at the residence.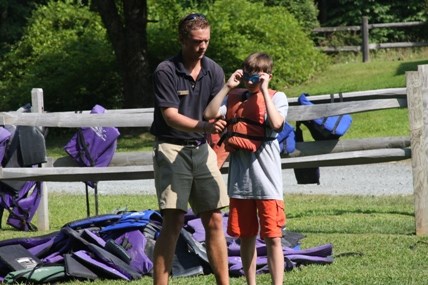 A reliable personal vehicle is required. The assigned fixed duty stations are spread out over 30 miles up and down the Upper Delaware River Valley. The intern is responsible for travel to and from school/residence and the park.
The Internship positions will run from mid-May through mid-August. Dates are flexible to accommodate school schedules. The park anticipates filling several internship positions for the summer season.
For those interested in the Park Ranger Internship, send a resume and two letters of recommendation to the Internship Coordinator. Applications will reviewed on a rolling basis. Early applicants will be given first consideration. Send applications to:
Ingrid Peterec
Internship Coordinator
Upper Delaware Scenic & Recreational River
274 River Road
Beach Lake, PA 18405
For more information please contact the Internship Coordinator.
Last updated: February 16, 2018