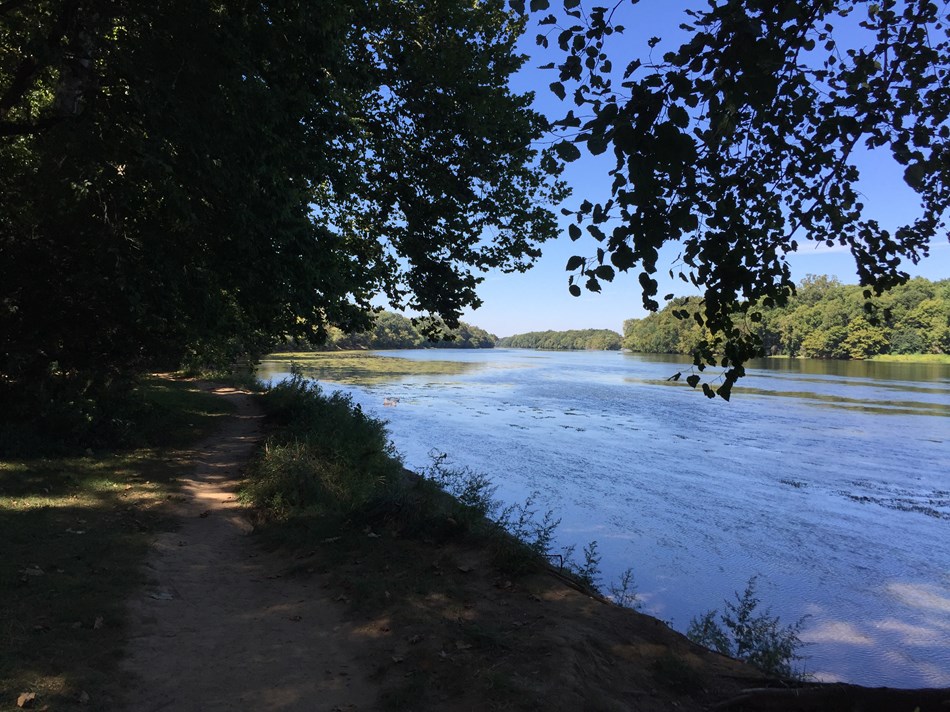 These activities bring you close to the Potomac River, creeks, other natural areas, historic sites and modern suburban landscapes in a corridor that has changed significantly since the mid-1960s, from predominantly farms and small towns to residential and commercial uses. However, since completion of the feasibility study for the PHT in 1974, a variety of government agencies, non-profit organizations and volunteers have been creating what some have called a "linear park system" between White's Ferry and the trailhead for
Theodore Roosevelt Island
and the northern terminus of the
Mount Vernon Trail
. The corridor includes three substantial gaps for non-motorized travel on land, but opportunities for travel on foot and horseback and for paddling are exceptional and it's possible to envision a loop between White's Ferry (upstream) and one of the bridges connecting Virginia and Washington, DC (downstream), hiking or bicycling on the
C & O Canal Towpath
and using footpaths on the Virginia side. One can also include paddling and horseback riding to create a continuous, non-motorized experience. Assistance from an outfitter would be helpful when changing modes of travel.
For regional orientation, refer to the "Maps" page, especially the map of the corridor between
White's Ferry and I-495
and of the
PHT within George Washington Memorial Parkway
. The activities below are organized in a downstream direction but a list of
additional activities in Northern Virginia
includes excerpts from a hiking guide to the PHT organized in the reverse direction. For local information, see visitor information sites for
Loudoun
and
Fairfax
counties. And to help maintain and/or complete the PHT, contact the
Potomac Heritage Trail Association
.