Accessibility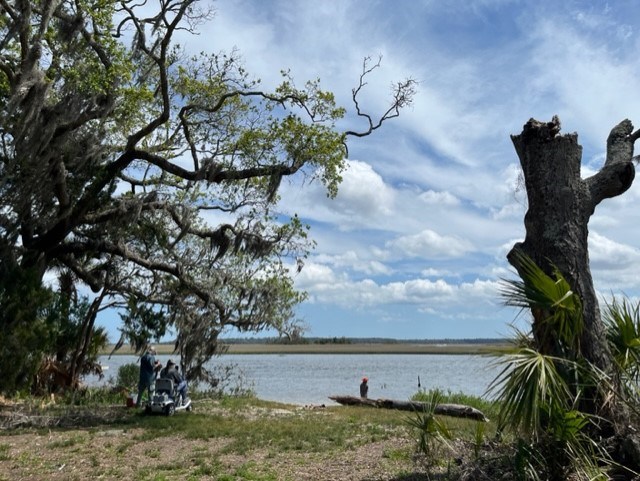 Improvements in accessibility are being made in the park every year. Please call ahead with concerns or with questions concerning access to Cedar Point, the Theodore Roosevelt Area or other portions of the park.
Park Map and Brochure
An audio described version on the Timucuan Preserve park map and brochure is available through the Unidescription App and by visiting this website.
The Fort Caroline brochure is available in braille in the Timucuan Preserve Visitor Center located at Fort Caroline National Memorial. Request a copy from the staff member at the desk.
Audio Tour
The audio tour at Kingsley Plantation includes a captioned version and an audio describe version for hearing or visually impaired visitors. Just let staff know in the visitor center where you pick up the device which version of the tour you will need. This tour won the 2014 National Park Service Programmatic Accessibility Achievement Award.
Audio Description of Cedar Point Exhibits
Audio descriptions of the wayside exhibits at Cedar Point are available on this site. A tactile map of the hiking trails is located at the restroom trail head.
NPS App and Accessibility
The National Park Service app offers a fully accessible experience with tools to benefit visitors with accessibility needs, such as audio descriptions of exhibits along trails and roads and in visitor centers.
Trip Planning Tips for Visitors with Wheelchairs
Kingsley Plantation grounds, barn, kitchen house, and visitor contact station including restrooms are all easily accessed. The tabby cabins are in a grassy area and while most of the buildings are easily toured some have footer beams in the doorways that can pose a challenge. The planter's home (which is only open under certain circumstances) has four stairs to reach the entrance.
Fort Caroline National Memorial and the Timucuan Preserve visitor center is wheelchair friendly, as is the Ribault Column. There are two trails leading to the fort exhibit. Behind the visitor center is the longer trail with a steeper grade. The trail from the parking lot is shorter.
Last updated: May 4, 2023