Park Fun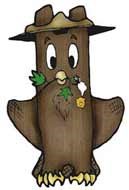 There's lots of places to discover in the Timucuan Preserve. Here's some ideas for young people:
While you're discovering new activities at the park, you can become a Junior Ranger! There's four program options which let you earn two different badges.
Hey Scouts! We have special activities in the park just for you. Click here to find out more.
Online Junior Ranger Activities


Last updated: July 16, 2020