Fort Caroline National Memorial
Fort Caroline memorializes the short-lived French presence in sixteenth century Florida. Here you will find stories of exploration, survival, religious disputes, territorial battles, and first contact between American Indians and Europeans.

This site hosts the visitor center for the entire Timucuan Preserve.
Exhibit Improvement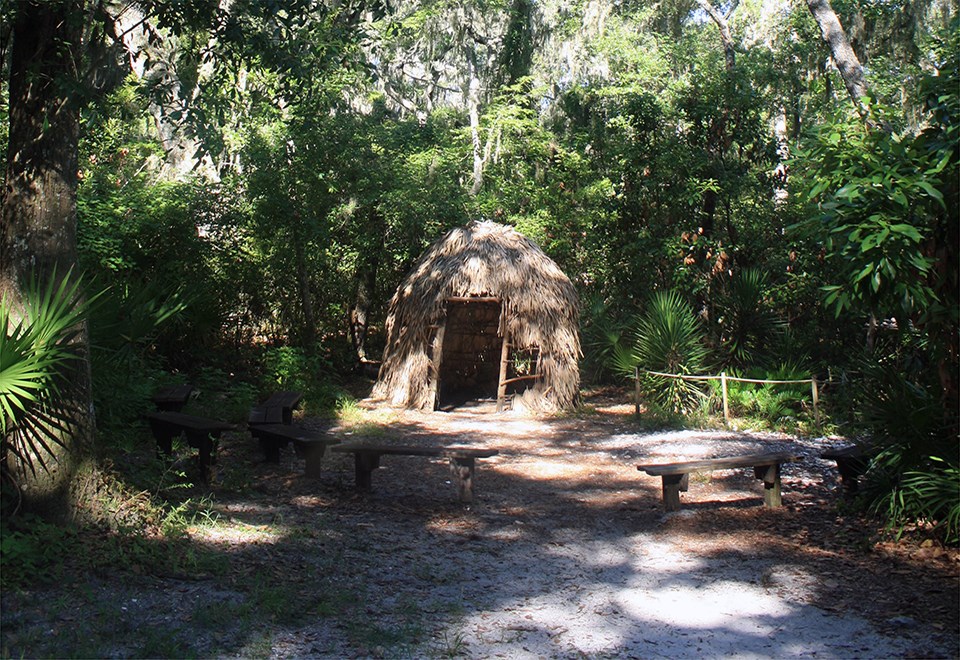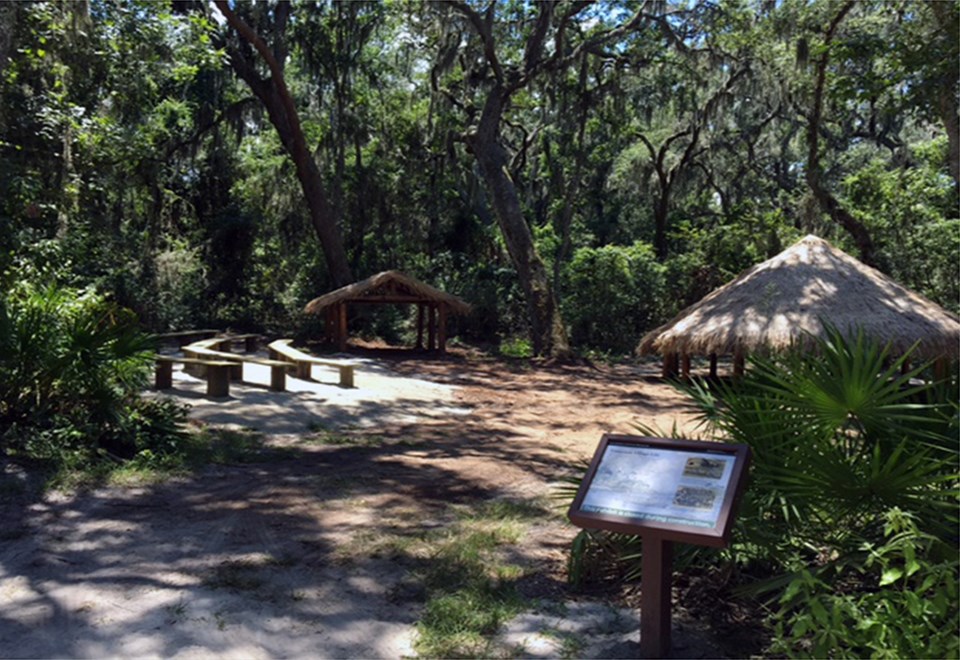 The former hut exhibit.
NPS Photo
The new Timucuan village exhibit.
NPS photo
---


Last updated: April 29, 2021