Volunteer
Volunteers give us a great gift - their time and energy! There are a variety of projects that volunteers make possible, from special events to staffing the visitor center.
Did You Know...
the St. Johns River Ferry transports visitors through our park? The Friends of the Ferry have a program call Ferry Ambassadors in which they greet people, give them information and promote our park sites and resources. When you sign up with them you become a National Park volunteer as well. Learn more about this program and how you can help the park protect this special piece of our river culture on their
website.
Requesting a volunteer application?
You can pick up your application at Kingsley Plantation or Fort Caroline or check for listing on Volunteer.gov. Once your application is received, we will compare your interests with park projects. If we think we find a good match, we will contact you. We will ask for references at that time.
Send your application to the site at which you wish to volunteer.
Volunteer Coordinator
Fort Caroline National Memorial
12713 Fort Caroline Road
Jacksonville, Florida 32225
Phone: 904.641.7155
Fax: 904.641.3798
Volunteer Coordinator
Kingsley Plantation
11676 Palmetto Avenue
Jacksonville, Florida 32226
Phone: 904.251.3537
Fax: 904.251.3577
Current Volunteer Opportunities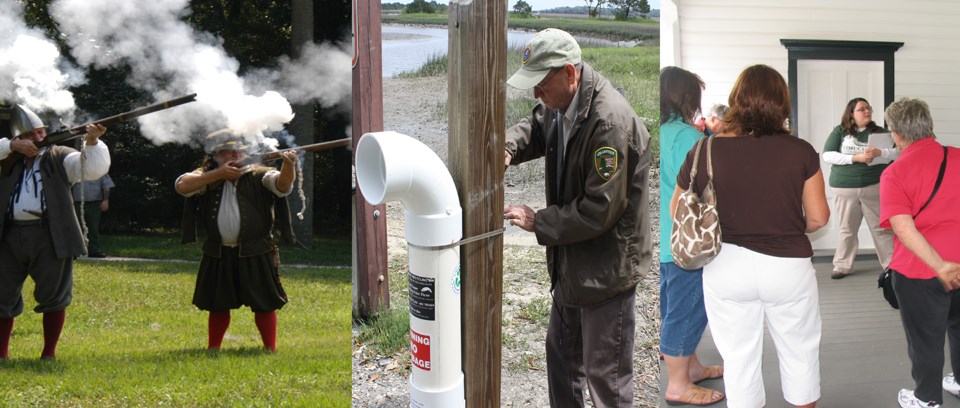 Last updated: July 2, 2018