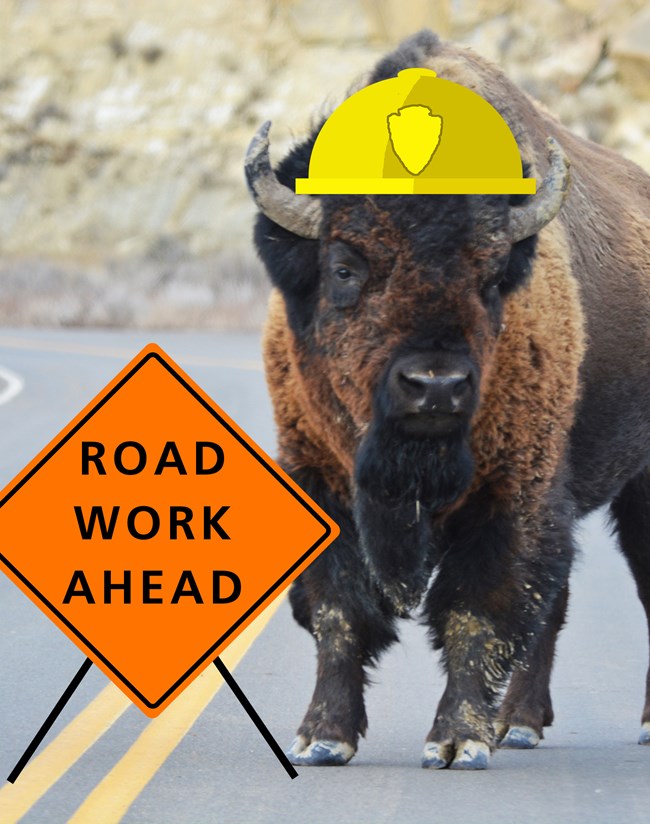 South Unit Road Construction

Major road construction is taking place in the park's South Unit. The construction zone begins at the park entrance and extends 3 miles into the park. Included in the project will be the demolition and repaving of the South Unit Visitor Center parking lot and sidewalks.

All visitors will be impacted by the construction upon entering and when leaving the South Unit. This includes campers bound for Cottonwood Campground, though the campground itself will not be under construction.

Delays are expected only on weekdays through September 9th. Work will take place 7 days a week starting September 10th. We will do our best to keep wait times as short as possible, preferably under 30 minutes.

Expect rough road surfaces. Where the road surface has been removed, vehicles travel on a temporary surface of compacted dirt and/or gravel. Crews do their best to keep temporary road surfaces in good shape, but there may be times, especially after rain, when the surface will not be suitable for some vehicles, specifically motorcycles and large RVs and trailers. Conditions will change frequently; the park is unable to provide up-to-the minute road condition information. All current information we can offer will be available on this page.

To minimize the road work's impact on your visit, consider the following:
Visit the North Unit
Avoid the construction altogether when you visit the North Unit. The North Unit's 14 mile scenic drive (28 miles, round-trip) is jam-packed with breathtaking scenery. Be on the lookout for bison, deer, and if you're lucky, bighorn sheep. Take some time to hike one of the North Unit's many trails or have lunch in the picnic area.
Spend Time at Painted Canyon
While there is congestion around the South Unit entrance and visitor center, the Painted Canyon Visitor Center offers a great alternative. There, you can get park information and plan your visit, purchase items from our bookstore, take in the park's stunning scenery from the sidewalk, or hike a trail.

Travelers in oversize vehicles may find it more convenient to get information and make purchases at Painted Canyon while oversize parking is limited at the South Unit Visitor Center.
Buy a Park Entrance Pass in Advance
You can purchase park passes or interagency annual passes online before your visit. Arriving with a pass will not allow you to avoid construction delays, but it will help you and other visitors move more quickly through the entrance station.