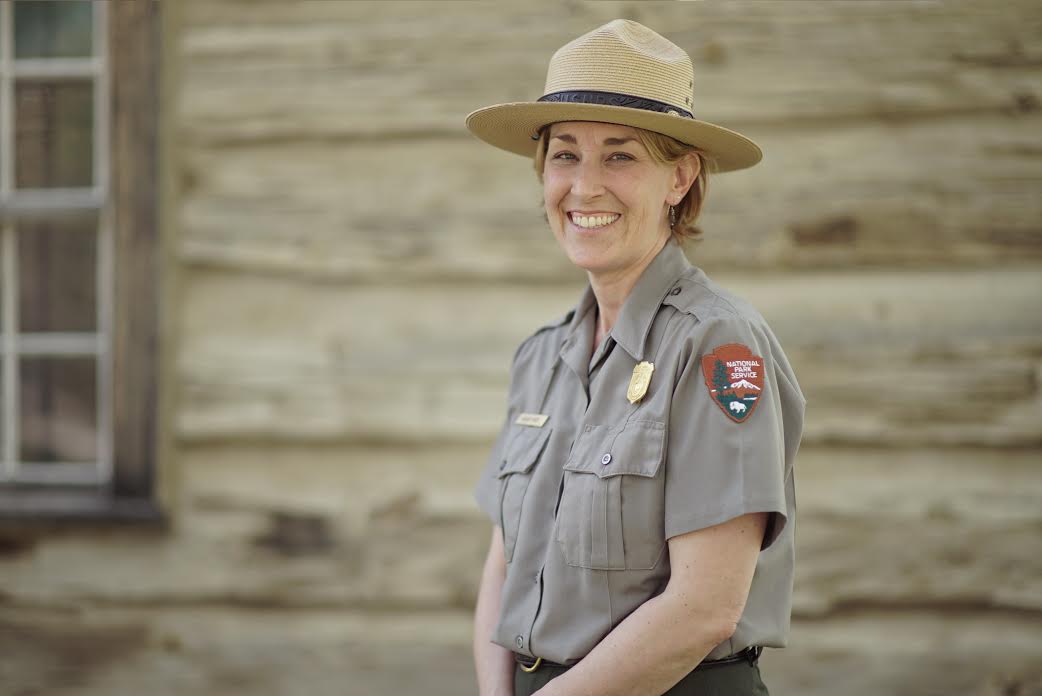 News Release Date:
June 20, 2015
Contact: Mike Johnson, 402-661-1760
OMAHA –Wendy Ross, a 21-year veteran of the National Park Service (NPS), has been selected as the new Superintendent of Theodore Roosevelt National Park. Ross has served as the Superintendent of Knife River Indian Villages National Historic Site in Stanton, North Dakota since April 2011. She spent the last eight months as the Acting Superintendent at Theodore Roosevelt National Park. Ross begins her new assignment July 12, 2015. 
"I am pleased to welcome Wendy Ross as the next Superintendent of Theodore Roosevelt National Park," stated Midwest Regional Director Cameron Sholly. "Wendy is an outstanding leader and will do a tremendous job in this position. She has a great blend of experiences and a proven track record of solving complex problems through innovation and relationship building." 
Ross said, "I have an intense personal connection to Theodore Roosevelt National Park. Like President Roosevelt, I found solace in the badlands when I was young and impressionable. My father's ashes rest among the colorful buttes overlooking the Little Missouri River at Wind Canyon. Words cannot express how honored I am to manage this magnificent landscape." 
Born in Tacoma, Washington, Ross earned her Bachelor of Arts in Northern Studies through Middlebury College in Vermont. Ross began her NPS career as an Air Quality Technician and later became a Visitor Use Assistant at Yellowstone National Park. She served as a Resource Management Specialist at Shiloh National Military Park, North Cascades National Park Complex, and Glacier National Park. She was a Management Assistant at Glacier National Park before becoming Superintendent at Knife River Indian Villages National Historic Site. Prior to her NPS career, Ross served as a Peace Corps Volunteer, facilitating an agricultural loan program for rural farmers in Radawana, Sri Lanka. As a result, she speaks the Singhalese language fluently. 
Ross is married to Scott Ross, a journeyman electrician and native of Cheyenne, Wyoming. They are avid outdoor enthusiasts and enjoy spending time skiing, biking, hiking, fishing and camping. 
www.nps.gov 
The Midwest Region encompasses 61 park areas in 13 states (Nebraska, Kansas, Iowa, Missouri, Minnesota, Wisconsin, Michigan, Illinois, Indiana, Ohio, Arkansas, and North and South Dakota), and has been headquartered in Omaha since the mid-1930s.