Plants of the Prairie Grasslands

Can you smell that?
That is the smell of sage! It is a rich, earthy smell that may remind you of Thanksgiving dinner. Look in your kitchen spices - you probably have some sage in there! It may smell the same as the sage on a prairie, but it's not!
Sage plants in Theodore Roosevelt National Park usually grow as a shrub or bush. They are an important part of our ecosystem. Many animals eat sage, especially in the winter when it is hard to find grass to eat. Other animals depend on it for shelter. The sage grouse is a bird that lives in areas covered with sage.
Even if it is not used to season your turkey, sage is used by humans! Native Americans use sage for ceremonies and medicine. European settlers would use sage to cover the roofs of their homes. Different types of sage had different uses. Two common types are big sagebrush and silver sage. Look at the pictures below to see the differences.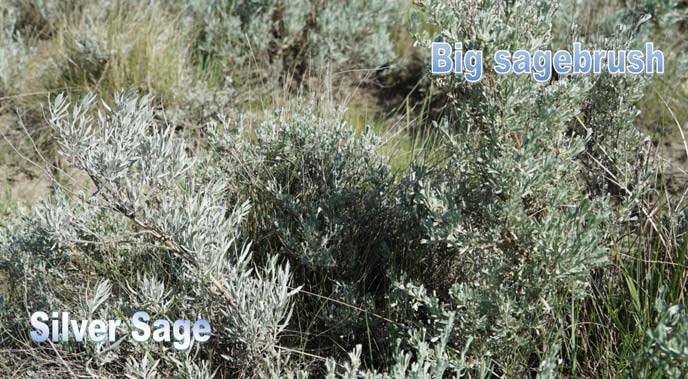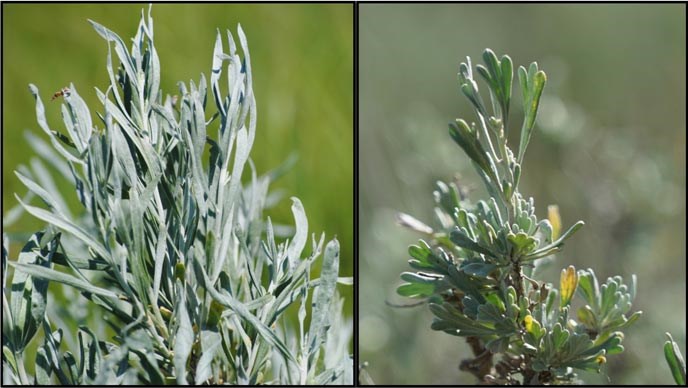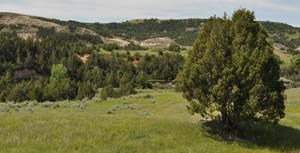 Another important plant on the prairie is the juniper tree. This is an evergreen tree, which means it has needles like a pine tree. It stays green all year. Junipers grow small blue seeds that get eaten by many animals!
Like sage, juniper wood smells really good when it is burned. It also provides wood for fences. These trees do not get very tall, but they can grow for a long time. Juniper forests are good shelter for large animals like deer and elk. These forests grow on slopes which face north. The north side is cool, moist and shady. A juniper forest is an important habitat for an ecosystem without many trees!
It is not all bushes and trees in Theodore Roosevelt National Park. Remember, this is a prairie grassland! There are dozens of different grasses found in the park. When a habitat has many types of plants and animals, we call that diversity.
A grassland needs diversity because some plants grow at different times of the year. The diverse grasses of the park provide food for animals all year long. Two of the most important are called blue grama and needle and thread. Check out the pictures below for a closer look!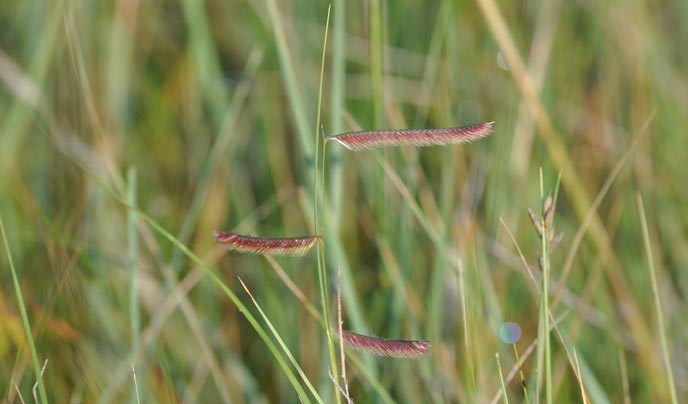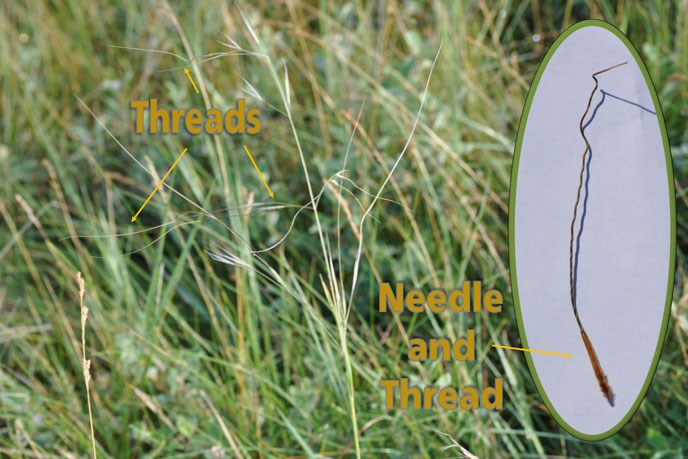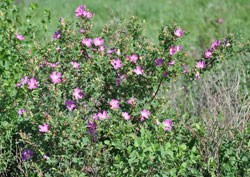 Through the spring and summer, beautiful flowers bloom in Theodore Roosevelt National Park. From pasque flowers to prickly pear cactus, there are amazing colors on display! We will learn a little more about flowers when we research insects! Right now it is time to move on and learn about the wildlife of Theodore Roosevelt National Park!
You can also return to the first Learn About the Park page.
Go to the vocabulary page to review the blue words you learned here.
Last updated: August 19, 2015