Accessibility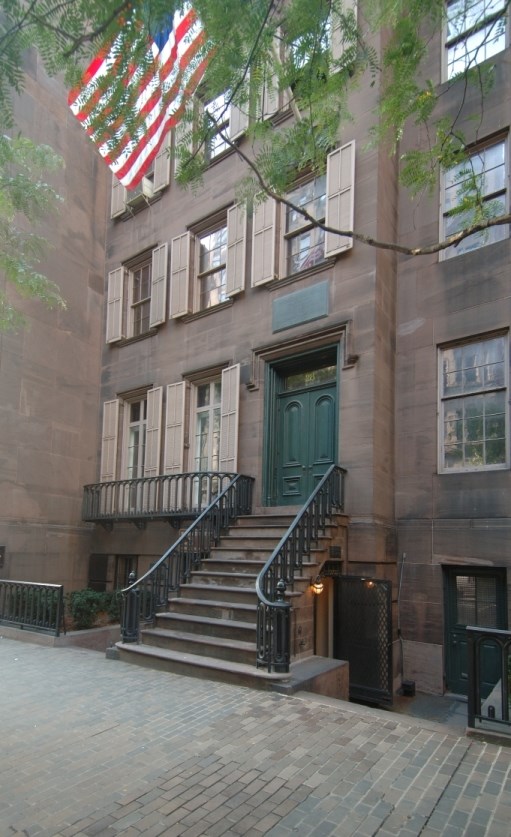 Theodore Roosevelt Birthplace National Historic Site visitor center is accessible for wheelchairs and those with mobility challenges. Handrails are available along the west entrance staircase. A wheelchair lift that will bring wheelchairs from street level to visitor center level is available. A bell to summon assistance from the visitor desk is on the wall next to the lift.

All period rooms and levels inside the home are accessible via an elevator or wheel-chair lift. Please inquire at the visitor desk for assistance to operate all lifts and the elevator.

A braille version of our informational pamphlet is available at the information desk upon request.

An audio description of this site's informational brochure can be obtained by downloading the UniD mobile app for phones:
Apple / iOS devices, click here.
Android devices, click here.
Service animals are allowed in national parks. For a definition of a service animal, please see the Americans with Disability Act (ADA) definition.

For further questions regarding accessibility, please call 212-260-1616 and speak to a staff member.
Last updated: December 1, 2019