Restoration Efforts at Theodore Roosevelt Birthplace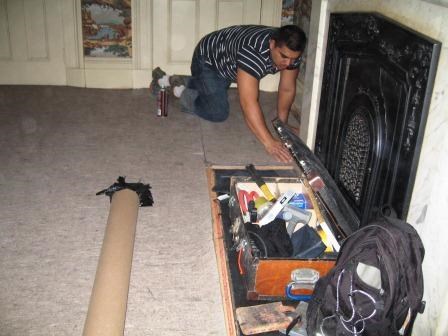 When visitors enter a historic home, they are always cautioned to be careful when moving about, in order to help preserve the resource. However, regardless of how preservation-minded the visitors and staff are, age and traffic cause decay to the floors beneath them. The five historic period rooms at Theodore Roosevelt Birthplace receive a steady flow of visitors, and following decades of foot traffic, the carpeting in its nursery and master bedroom were in need of replacement.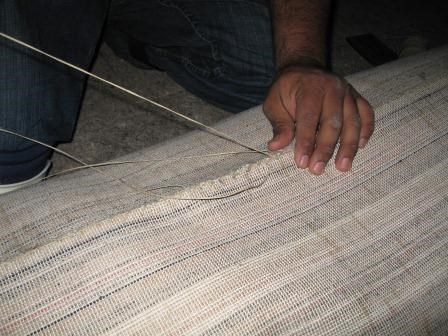 As part of an ongoing effort to preserve the site of the boyhood home of our 26th president, the National Park Service is undertaking projects to improve and protect the home and its exhibits.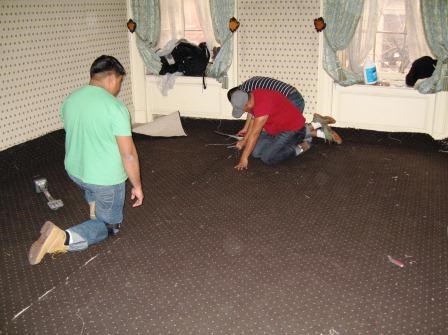 A two-week project to replace the nursery and master bedroom carpeting was completed. This task required the careful removal of all artifacts and furniture from the rooms. Roughly seventy percent of these items are actual Roosevelt family- owned artifacts; the remaining artifacts are period pieces. The worn carpeting and underlayment was then stripped and removed, and replaced with a custom-made carpet with the pattern and texture of the original.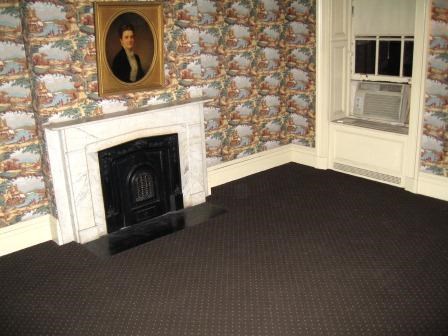 A longer term project, still underway, is the rehabilitation and restoration of exhibit lighting and artifacts in Theodore Roosevelt Birthplace's two galleries. This project consists of the removal of approximately 600 artifacts from the exhibits, to be re-catalogued and conserved or, in the case of extremely fragile items, replaced with reproductions. The florescent exhibit lighting is being replaced with energy-saving, low temperature LED light strips.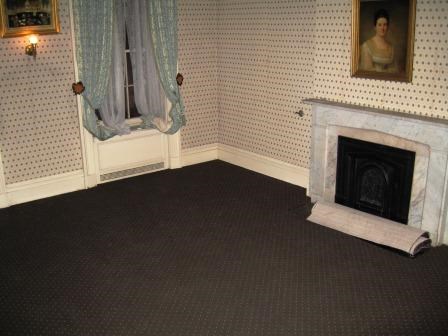 The lower-gallery was reopened to the public, its lighting has been updated, and its exhibit cases are being restocked with artifacts. However the upper-gallery, known as 'The Lion's Room' is still undergoing restoration.
Last updated: February 26, 2015