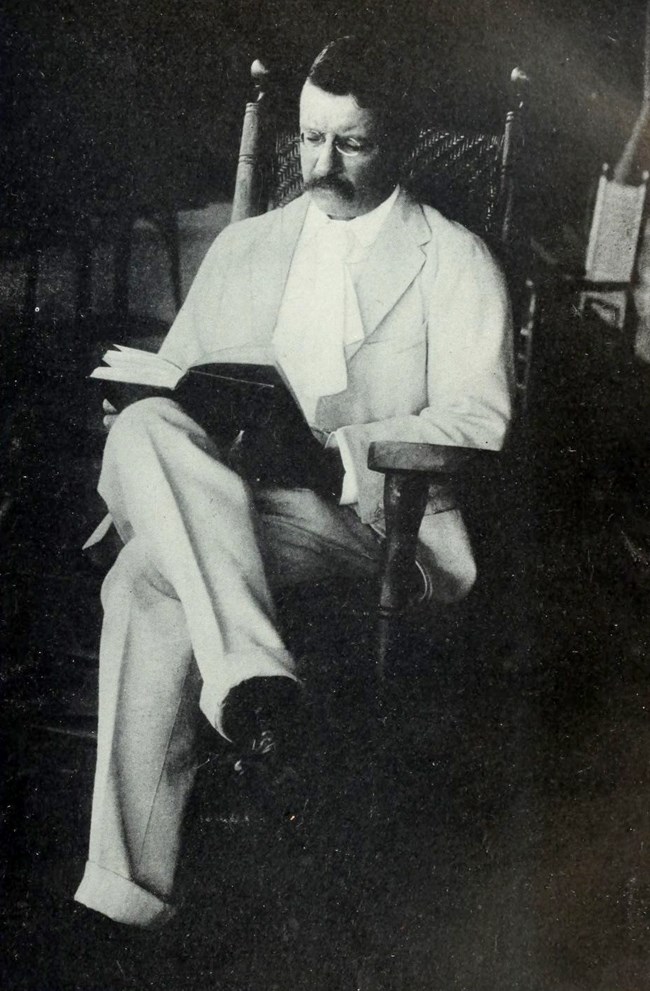 The Theodore Roosevelt Birthplace Research Library contains almost 900 volumes of books, many of which were written by and about our 26th president. The collection also includes titles that were significant to the Roosevelts, as well as the National Park system.
The Research Library is open to researchers, scholars, and authors pending approval of a researcher application form and scheduled research appointment. This is neither a lending nor 'walk-in' library, all entrants must be screened and approved in advance.
Research Access Procedures
To access the Theodore Roosevelt Birthplace Research Library:
1) Utilize the 'Links to Finding Aids' below to locate the title(s) that you are seeking. Note title(s), author(s), and publication date(s) in your request
2) Download, review, and complete the
fillable researcher form
.
3)
Contact us
regardiing your request. You will recieve an e-mail with instructions on returning your form and research library availability.
The Theodore Roosevelt Research Library is generally accessible Wednesday through Sunday from 9:30 AM to 4:30 PM. Access is subject to availability. All written requests must be submitted at least two weeks in advance of the desired appointment date.
Links to Finding Aids:
Research Library List - By Title (Excel Format)
Research Library List - By Author (Excel Format)
Park Information
Phone: (212) 260 - 1616
,