Birds, Poachers, the 'Ladies Mile', and Theodore's Intervention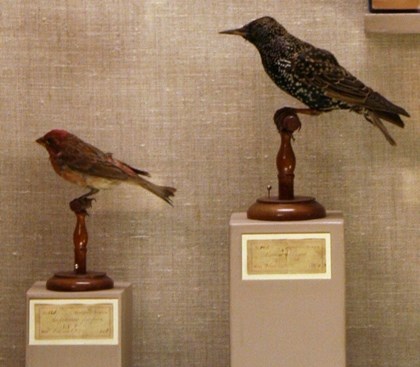 From an early age, Theodore Roosevelt possessed a great admiration for animals and nature. As a boy, one of his favorite books was 'Wood's Illustrated Natural History' written by Reverend John George Wood in 1853. The Roosevelt family copy of the book is on display in the library bookcase at Theodore Roosevelt Birthplace. Theodore's love of animals was particularly directed toward birds, and he often studied the avian drawings of John James Audubon. Later, Theodore became particularly interested in the anatomy of animals. He studied and became quite adept at the art of taxidermy. In 1873, at the age of 14, he prepared two birds (a Purple Finch and a European Starling) that remain in the archives at Theodore Roosevelt Birthplace. Other specimens are at the American Museum of Natural History where Theodore's father was a founder and director.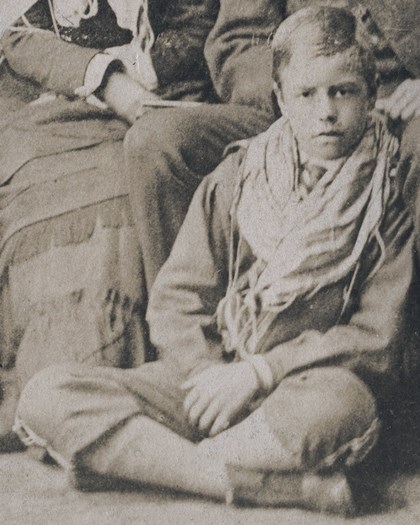 Simultaneously, a significant change had occurred to Theodore's neighborhood, that had begun as early as 1862, with the advent of the 'Ladies Mile', the home to some of New York's most famous department stores including: Lord & Taylor, B. Altman, W. & J. Sloane, Arnold Constable, Best & Co., and Bergdorf Goodman. The arrival of these stores served to commercialize the neighborhood and influenced Theodore's parents' decision to move from 28 East 20th Street to a house in a more residential area at 6 West 57th Street, and requiring Theodore to leave the home of his birth. Three decades later, Theodore Roosevelt, who had become the President of the United States, was alerted to a dire situation that struck at his core. He was visited by Frank Chapman, a curator at the American Museum of Natural History and a member of the American Ornithologist's Union, and his fellow bird protection advocate, William Dutcher. They informed President Roosevelt that on Florida's Pelican Island, poachers were decimating populations of exotic birds, merely to obtain their plumage.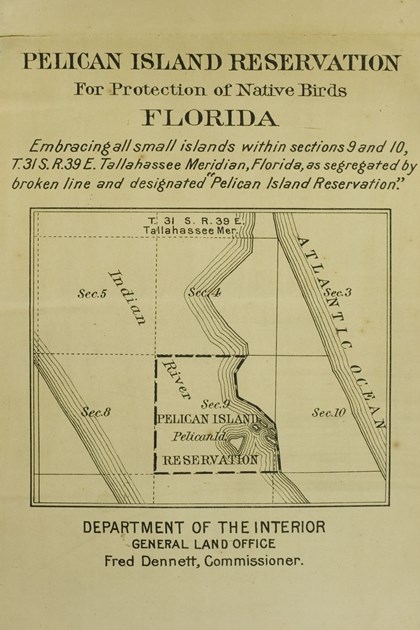 These feathers, reportedly worth more than their weight in gold, were used in the fashion industry to adorn ladies' hats. It was ironic that many of these fancy, and very expensive, hats were being sold in some of the same stores that lined the Ladies Mile when the Roosevelt family moved out of Theodore's childhood home on East 20th Street. The two men appealed to the president's strong conservation ethic and, on March 14, 1903, without fanfare, President Roosevelt signed an executive order establishing Pelican Island as the first federal bird reservation. He would establish a network of 55 bird reservations and national game preserves - the forerunner to the national wildlife refuge system. But, Theodore's intervention at Pelican Island marked the first time that the federal government set aside land for the sake of wildlife, and was the first of numerous efforts by President Theodore Roosevelt to preserve the natural resources of the United States of America.
Last updated: February 26, 2015