Thing to Do
Walk the Windigo Nature Trail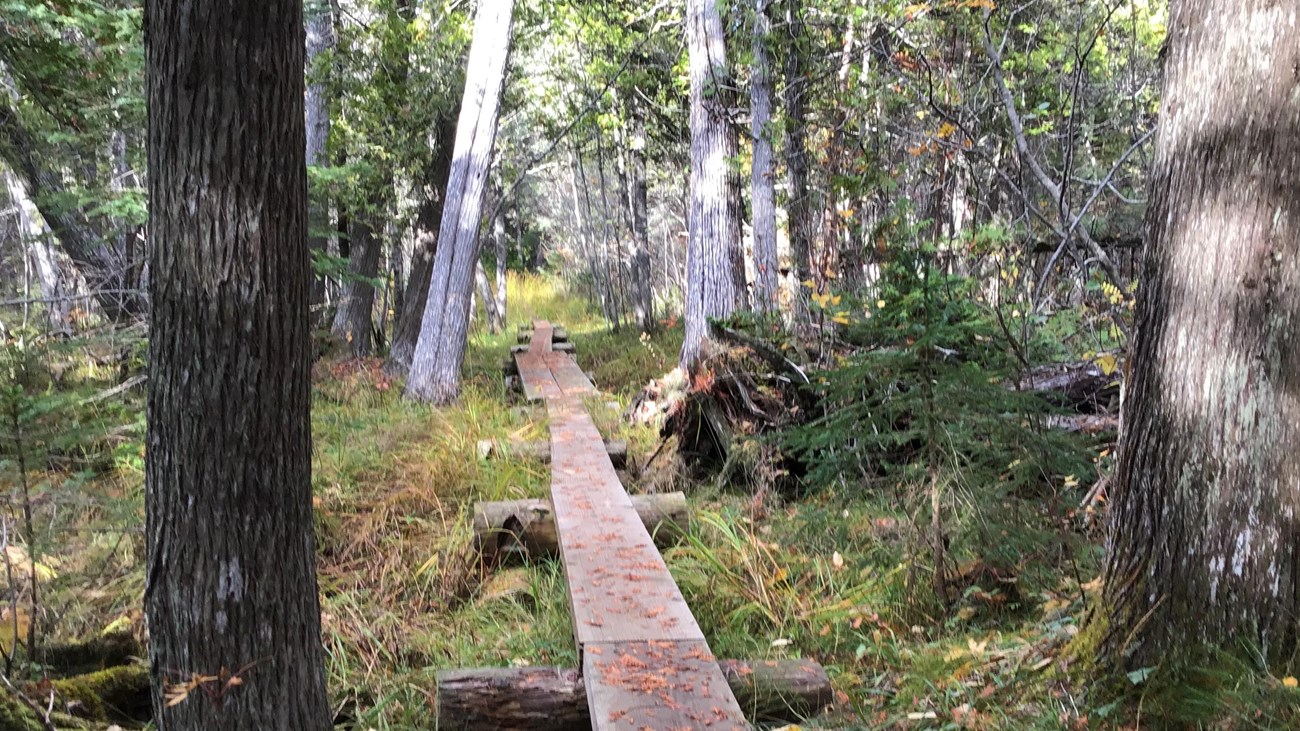 About this Trail
Mileage: About 1.2 miles
Rocks and roots on trail
Boardwalks slippery when wet
Trailheads
Windigo
Feldtmann Lake Trail
Explore the varied forest environments of Windigo as you stroll along this gently rolling trail. Traverse fern-filled cedar lowlands, wanter through hard wood forests of maple and birch and watch for evidence of wildlife in the boreal forest. Pick up a trail guide at the Visitor Center to deepen your understanding of this diverse area. The trail begins up the hill past the Visitor Center. 
Found Nearby
Windigo Store
Washington Creek Campground
Huginnin Cove Campground
Activity
Front-Country Hiking
Entrance fees may apply, see Fees & Passes information.
Location
Windigo Nature Trail at Isle Royale National Park
Season
Spring, Summer, Fall
Accessibility Information
The trail is 18 inches wide and covered in rocks and roots.
Washington Creek Campground
Cell Phone Additional Information
Internet Additional Information
Accessibility Information
Cell Phone Additional Information
Internet Additional Information
Accessibility Information
Last updated: February 23, 2022