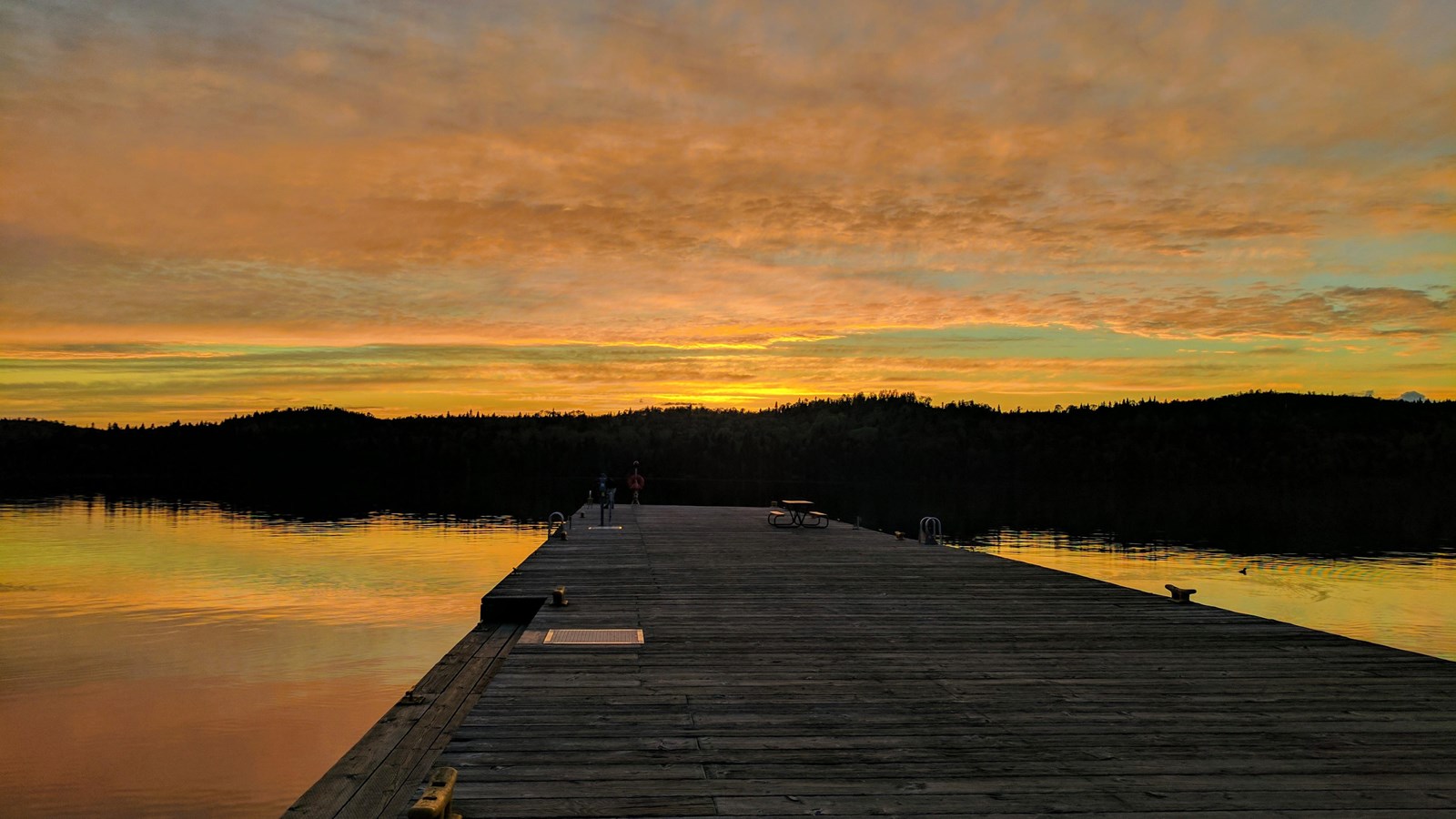 Location:
Isle Royale National Park
Dock/Pier, Ferry - Passenger, Fuel (Diesel), Fuel (Unleaded), Picnic Shelter/Pavilion, Picnic Table, Water - Drinking/Potable
The Windigo Marina is located on the southwestern end of Isle Royale within Washington Harbor, 22 miles from the Minnesota shoreline. This dock is accessible from Grand Portage Marina via the Sea Hunter, Voyager II, or private boat. The consecutive night stay limit is five nights effective from June 1st - Labor Day annually. Wildlife sightings are common here. Enjoy the magic of the west end with Washington Harbor sunsets. Private boats in park waters need to pay daily fees and acquire a boating permit from any Visitor Center or online. Services available: gasoline and diesel fuel, sewage pump-out, and motorboat, canoe, and kayak rentals. 
Found Nearby
Windigo Visitor Center
Windigo Camp Store
Washington Creek Campground
Windigo Moose Exclosure
Last updated: February 12, 2022