Thing to Do
Walk the Kule Loklo Trail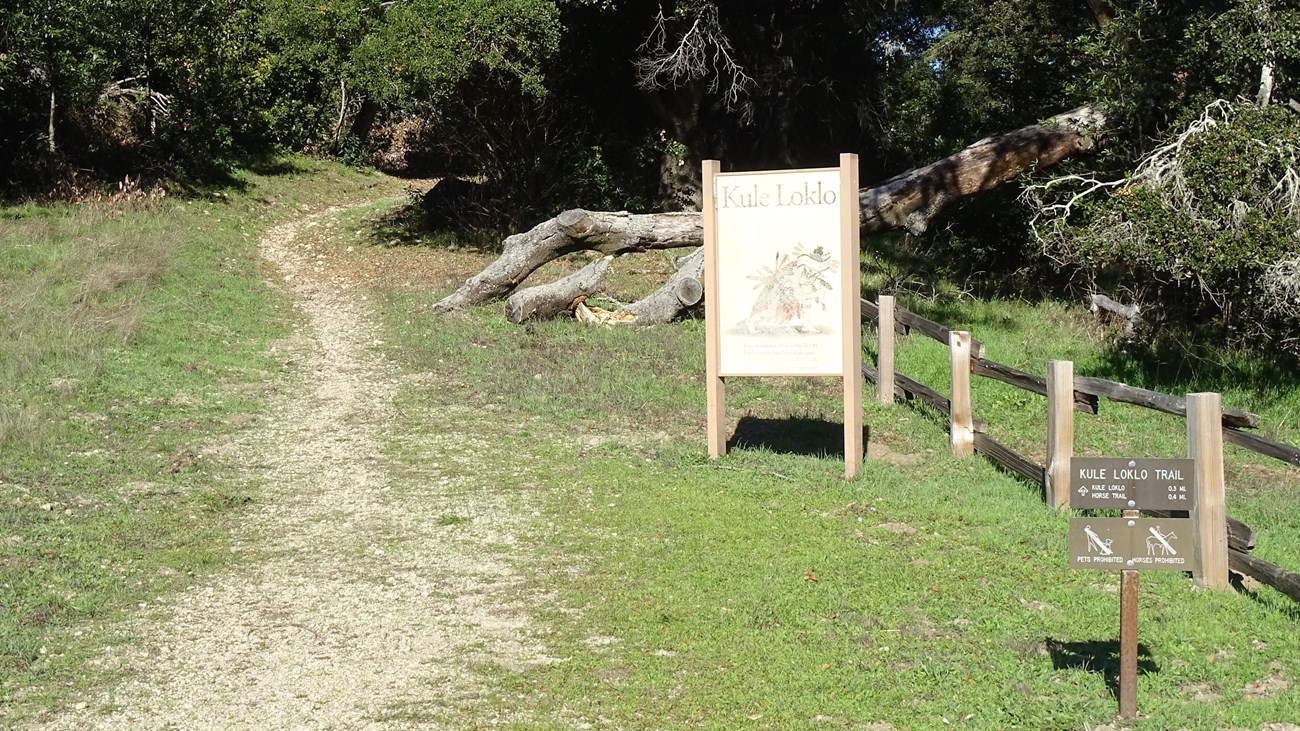 Allow 20 minutes to walk to and from Kule Loklo. Allow for more time to check out the structures and exhibit or to enjoy a picnic.
Pets are prohibited at Kule Loklo and on the trails that lead to Kule Loklo. Visit the park's Pets page to learn where pets are welcome at Point Reyes National Seashore.
Entrance fees may apply, see Fees & Passes information.
Winter
The heaviest rainfall occurs in the winter months. Come prepared for rain and drizzle to possibly last for several days. In between winter rains, it is often sunny, calm, and cool.
Spring
Most spring days are windy. Expect cool temperatures in March. By late May and early June, temperatures can be quite pleasant.
Summer
Although there is very little rain during summer months, there is often dense fog, which tends to burn off by mid-day. Afternoons are often sunny and warm to hot with a light breeze.
Fall
Point Reyes experience some of the clearest days in late September, October, and early November. The occasional storm will start rolling through in late October, bringing clouds, wind, and rain. The strongest winds occur in November and December during occasional southerly gales.
Accessibility Information
The first part of the 0.4 mile (650 meter) dirt trail to Kule Loklo is quite steep, but then the trail levels off with relatively minimal cross slope. However, the dirt trail does pass over some exposed tree roots, which may be difficult for some to get over. Many gopher holes fill the grassy field at Kule Loklo, making it challenging for some to navigate between the exhibit's structures in a wheelchair or on crutches. There are no accessible restrooms. Inquire at Bear Valley Visitor Center for more information on accessing Kule Loklo.
Last updated: November 28, 2022