THING TO DO
Visit Pearson Air Museum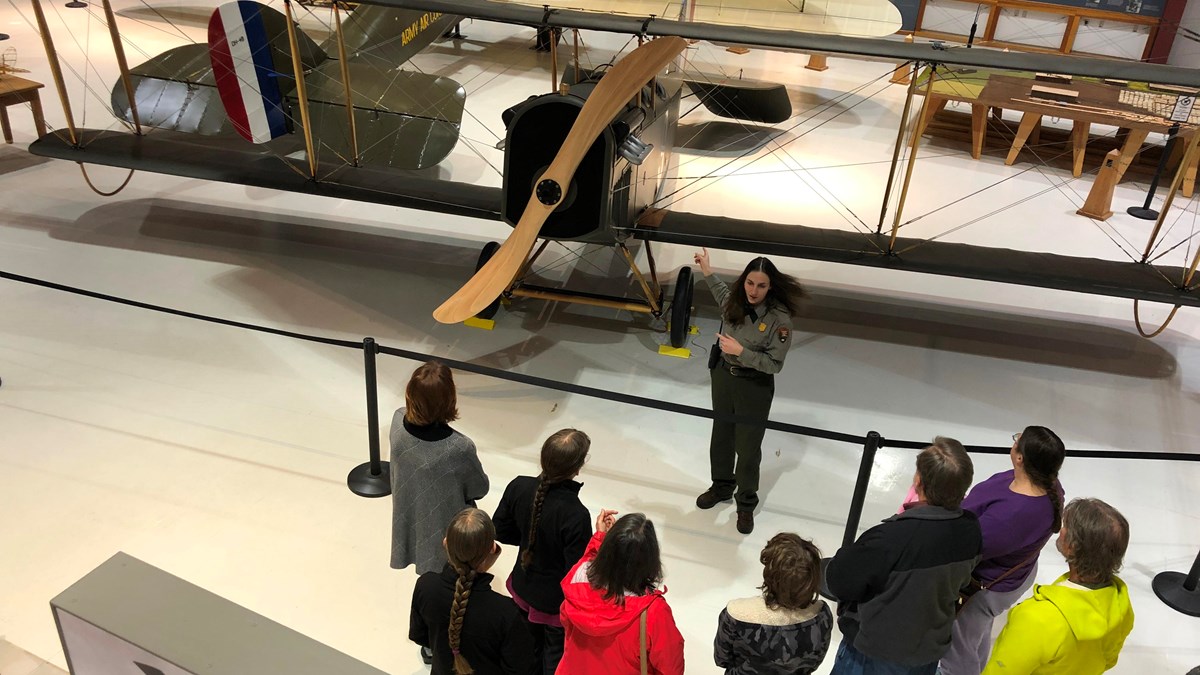 Pearson Air Museum and the Jack Murdock Aviation Center help visitors connect to the history of aviation at Pearson Field. From its roots as a civilian air field, to its history as the site of the Spruce Mill and its transformation into an important Army Air Corps field, Pearson Air Museum helps provide a detailed look into the golden age of aviation at Pearson Field.
Through amazing hand-painted murals and exhibit panels, visitors gain a chronological perspective of the many varied aviation events that occurred at Pearson Field. These events are further brought to life with four pre-1930 airplanes that display the incredibly fragile, complex, and daring nature of aviation in the early 20th century. Exhibits at the museum also share the story of this place during World War I, when an enormous
Spruce Mill
produced aviation-grade lumber for the Allied war effort. Outside the museum, visit the
Chkalov Transpolar Flight Monument
to learn about the landing of the first transpolar flight, which landed at Pearson Field in 1937.
The museum is easy to visit during a trip to Fort Vancouver National Historic Site. Parking is available in a lot in front of the museum entrance. You can also walk to the museum from Fort Vancouver via the Spruce Mill Trail. A picnic area is located outside the museum entrance.
Pets are not allowed inside Pearson Air Museum. Learn more about bringing pets to Fort Vancouver National Historic Site
here
.
There is no entrance fee to Pearson Air Museum.
Learn more about current operating hours
here
.
Accessibility Information
ADA parking is available in front of the museum. The entrance to the museum is operable by a push button. 

Wide paths lead visitors through the museum's exhibits. The main gallery of the museum is on one floor. There is an upstairs mezzanine with exhibits about the 1937 Chkalov transpolar flight. The mezzanine level is accessible via an elevator.
Last updated: January 23, 2021