Things To Do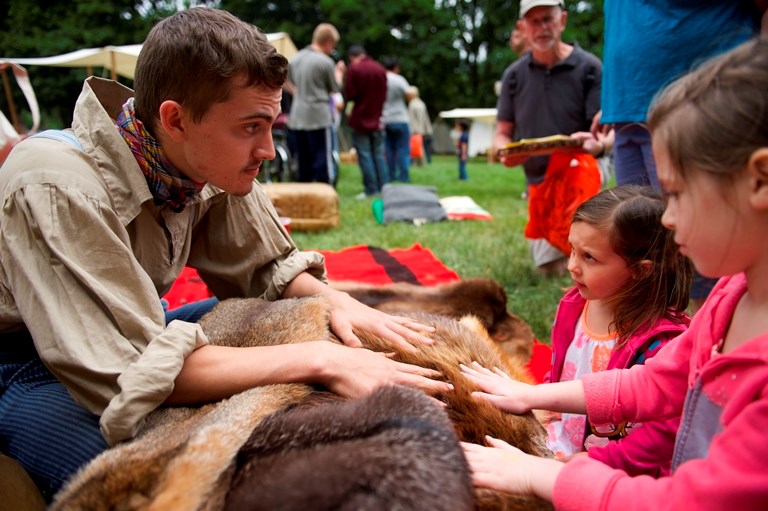 Fort Vancouver National Historic Site includes four major sites for visitors to explore: a reconstruction of the Hudson's Bay Company's Fort Vancouver, the U.S. Army's Vancouver Barracks, Pearson Air Museum, and the McLoughlin House in Oregon City, Oregon. The park's Visitor Center is also open to the public and brings these four sites and stories together in creative, hands-on exhibits. Click the links below to learn more about things to do at this multi-faceted national park!
For the latest information on events and activities at the park, check out the park's online Calendar or contact the Visitor Center Information Desk at (360) 816-6230 for a description of current programming.
See itineraries for one and two hour tours of the site, learn about the Park Prescription program, and discover our Bark Ranger program.
Find the best way for you and your group to explore Fort Vancouver National Historic Site.
Experience the past through the park's living history cultural demonstrations.
Learn more about weaponry of the 18th and 19th century at these special programs.


Last updated: January 16, 2018