Pearson Air Museum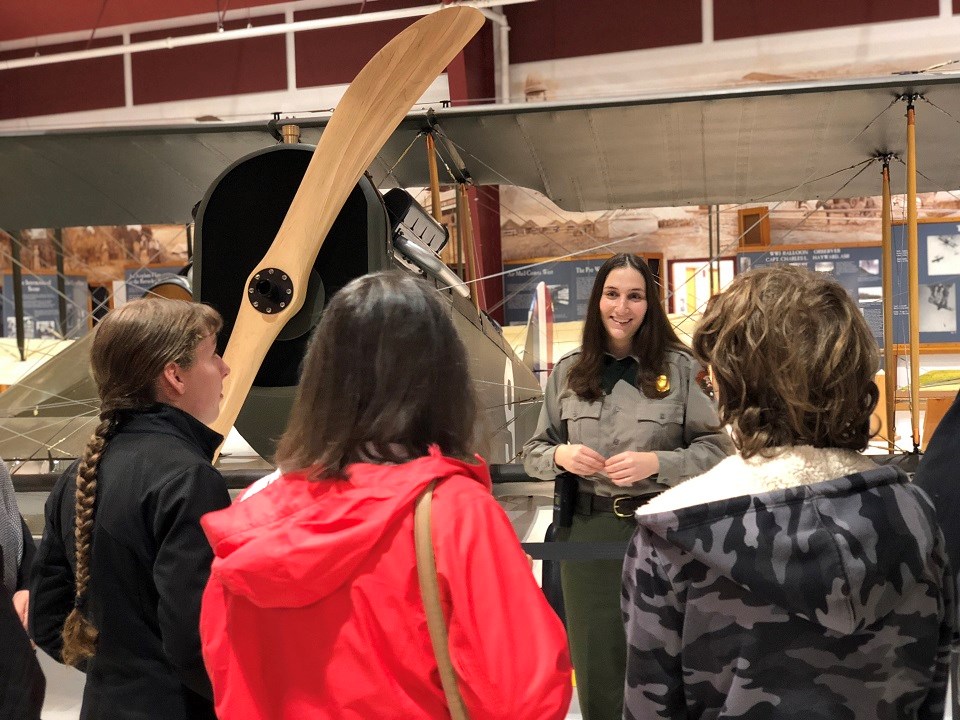 Pearson Air Museum and the Jack Murdock Aviation Center connect visitors to the history of aviation at Pearson Field. From its roots as a military air field, to its history as the site of the Spruce Mill and its transformation into a civilian field, Pearson Air Museum helps provide a detailed look into the golden age of aviation at Pearson Field.
Through amazing hand-painted murals and exhibit panels, visitors gain a chronological perspective of the many varied aviation events that occurred here. These events are further brought to life with five early 20th century airplanes that display the incredibly fragile, complex, and daring nature of early aviation.
Visiting Pearson Air Museum
Address
1115 E 5th Street, Vancouver, WA 98661
Standard Hours
(Year round)
Tuesday through Saturday, 9 am to 4 pm
Cost
Pearson Air Museum is always free to visit.
Good to Know
| | | |
| --- | --- | --- |
| Parking | Yes | Free parking is available in the parking lot adjacent to the museum. Street parking on E 5th Street is also available. |
| Restrooms | Yes | Restrooms are available inside Pearson Air Museum. |
| Water | Yes | There is a water fountain and a water bottle refilling station inside Pearson Air Museum. |
| Pets | No | Pets are not allowed inside Pearson Air Museum but are allowed outside the museum on a leash. Please do not tie up pets or leave them in cars, especially in warm weather. Service animals are allowed inside Pearson Air Museum. |
| Accessibility | Yes | The museum has accessible entrances. The gallery in the Main Hanger is one one floor. There is a mezzanine with exhibits, which can be accessed by elevator. ADA-accessible restroom stalls are available. |
Experience Aviation History
Learn more about the stories told at Pearson Air Museum and learn how to plan an event at the museum.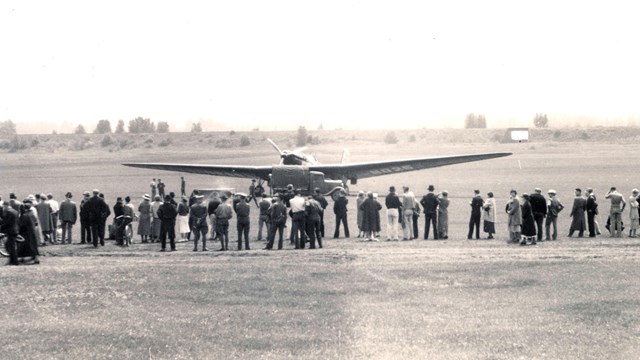 Pearson Field
Explore the history of aviation at Vancouver's Pearson Field.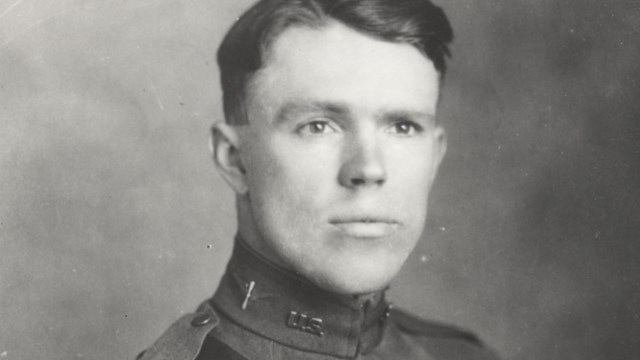 People of Pearson Field
Learn about the daring pilots of Pearson Field, one of the nation's oldest continuously operating airfields.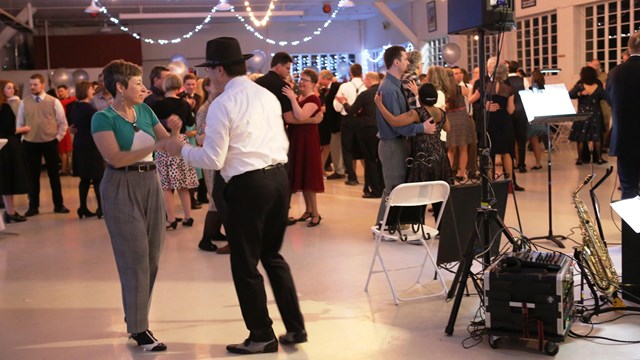 Permitted Events
Pearson Air Museum offers several venues for events, including weddings, parties, ceremonies and celebrations.
Aircraft on Display
Pearson Air Museum features four aircraft that are part of Fort Vancouver National Historic Site's
museum collection
. Learn more about the historic significance of these aircraft at the links below.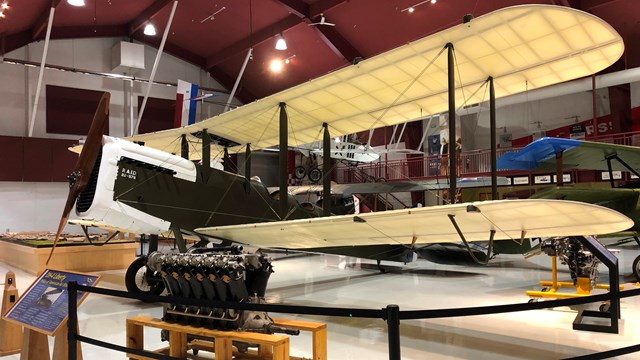 DH-4 Liberty Plane
Learn more about Pearson Air Museum's DH-4 Liberty Plane, a "pillar of American air strength" during World War I.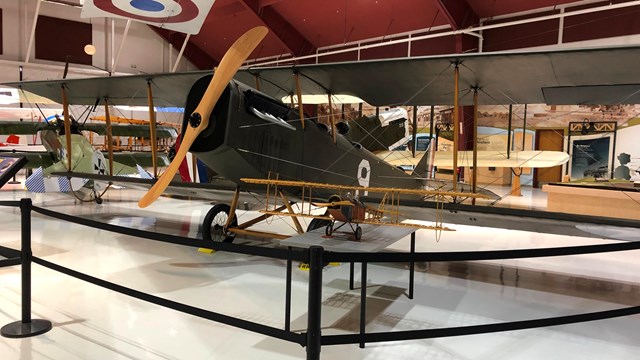 JN-4 Jenny
The JN-4 Jenny was used as a training aircraft by American pilots.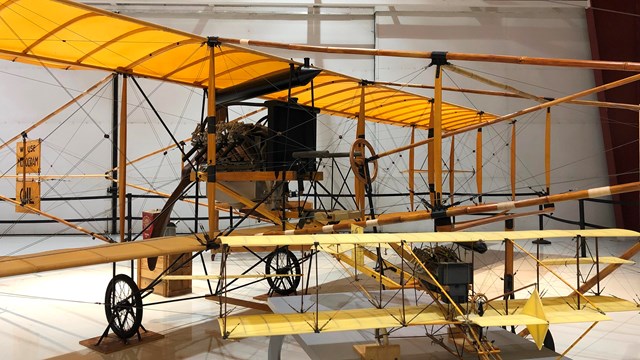 Curtiss "Pusher"
At Pearson Air Museum, see a full-scale replica of a 1912 Curtiss Pusher.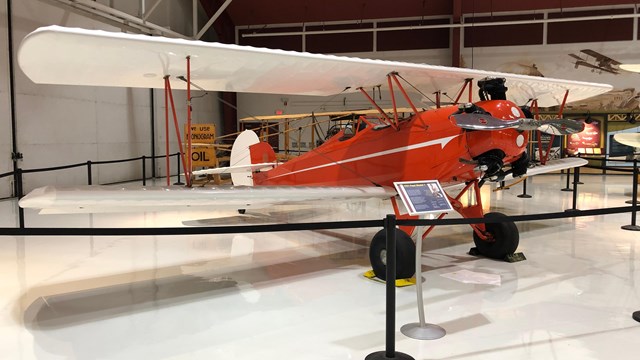 Leah Hing's 1931 Fleet Model 7
Leah Hing, the nation's first Chinese American woman pilot, flew this 1931 Fleet Model 7 from Pearson Field.
Places at Pearson Air Museum
Contact Us
Call the museum's front desk at (360) 816-6232.
Nearby Attractions & Facilities
For information about nearby facilities, including the municipal field at Pearson Airpark (VUO) or the Pearson Field Education Center, please click on one of the following links:
Last updated: July 26, 2023