THING TO DO
Stargazing on Cadillac Mountain

Gaze in awe at Acadia's night sky from the highest mountain on the eastern seaboard. Because this is a popular location, advance reservations are required to drive up Cadillac Mountain. You do not need reservations to hike or bike to the summit; always bring flashlights or bike lights for night excursions.
Enjoy spectacular views of the stars, the Milky Way, and more from the comfort of your car. If you want to move away from the parking lots and other vehicles, carefully walk along the Cadillac Summit Loop. Bar Harbor, Frenchman Bay, and the Cranberry Islands can also be seen from the trail.

Cadillac Mountain serves as a good location for night sky photography with paved parking areas to provide stable surfaces for tripods. Photos may however be impacted by the lights coming from surrounding towns and vehicles in the parking lot.
Viewing and photographing the night skies from the top of Cadillac Mountain
Although the activity is free, a 
park entrance pass
 is required for all areas of the park from May 1 through October 31.
Location
Cadillac Mountain
Where to Begin
Getting There:
By car: Enter the Park Loop Road via the Cadillac Mountain Entrance, located off Maine Route 233. Continue onto the two-way section of the Park Loop Road towards Cadillac Mountain. Turn left onto Cadillac Summit Road and continue for 3.5 miles. It is a windy, paved road. Be aware of road cyclists and visitors on and alongside the road, especially at dusk and after dark. No RVs or trailers are allowed up Cadillac Summit Road.
By bus: There is no public transportation to this location.
During certain times of year, a vehicle reservation will be required to access Cadillac Summit Road at dusk and dawn. See
vehicle reservations
for details.
Season
Spring, Summer, Fall
Accessibility Information
The parking lots and portions of Cadillac Summit Loop are accessible. Extra caution is required after dark.

There is an accessible restroom at the summit.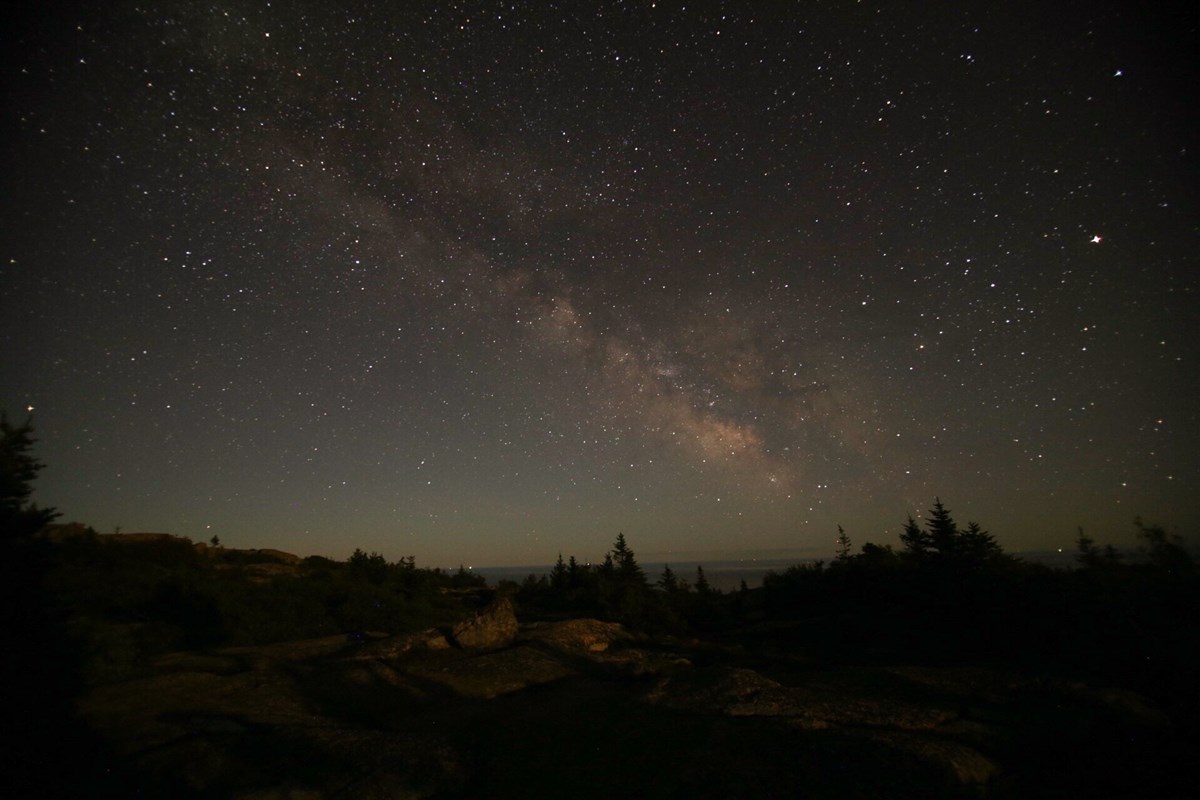 Last updated: July 21, 2021