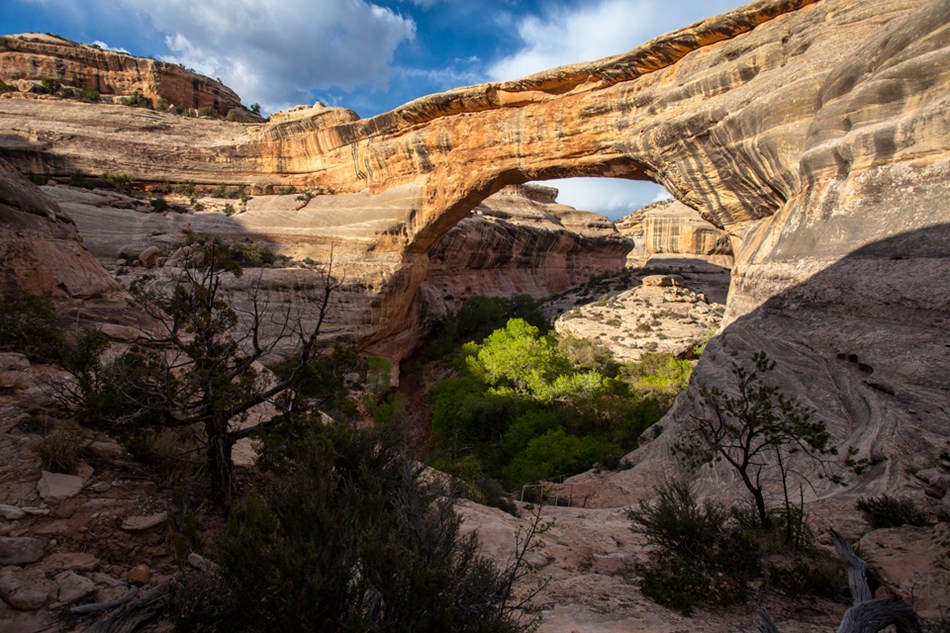 Sipapu Bridge is the largest natural bridge in the park and the second largest in the United States. Admire its 268-foot (82-meter) span up close with a hike to the bridge's base. Sipapu's size inspired its many names, including President. Sipapu Bridge's current name is Hopi for "place of emergence," or the opening through which Hopi ancestors entered this world.
Length Roundtrip: 1.4 miles (2 kilometers)
Elevation Change One-way (from Rim to Base): 436 feet (133 meters) loss, 11 feet (3 meters) gain
Getting There
Start at the Sipapu Bridge Trailhead parking area (different from the Sipapu Viewpoint parking area). Follow the trail to the bottom, 0.7 mile (1 kilometer) one-way.