Things To Do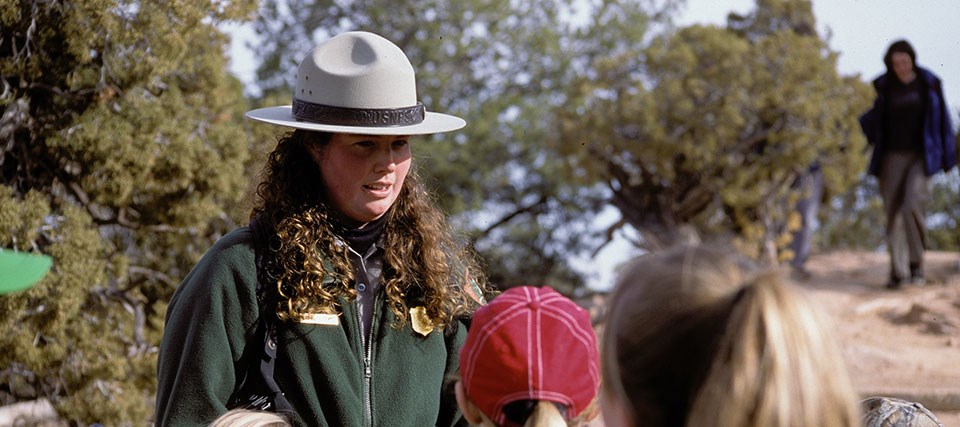 The wilder beauty of Natural Bridges lies just a short walk away from the pavement. Short paths lead to viewpoints and overlooks. Moderate hiking trails lead from the loop drive to the base of each natural bridge. Longer loop hikes connect the bridges at the canyon bottom or on the mesa top.
Natural Bridges is home to a plethora of birds, from raptors flying overhead to the rare duck sighting in small ponds on the canyon floor.
The park is open after dark year-round. Astronomy-themed ranger talks are offered in the summer months.
The 13-site campground is open year-round: first-come, first-served.
Auto Touring
The scenic drive is open year-round, weather permitting. Enjoy the unique beauty of the high desert: bright-white slickrock streaked with desert varnish, pinyon-juniper forest cover, and surrounding mesas and mountains. This paved, nine-mile loop is the main park road and gives access to viewpoints and trailheads. A picnic area with covered tables (including an accessible picnic site) is also located along the loop. Please note that the bridges are not visible from the road; short walks from the drive lead to viewpoints for each bridge and Horse Collar Ruin.
Ranger-led Programs
Natural Bridges rangers offer a variety of activities spring through fall. Rangers present guided walks, overlook talks (along the loop drive) and patio talks (at the visitor center) spring through fall. Times and topics vary. Please contact the park or check bulletin boards for current schedules.
Events
Search for Events
Upcoming Events
Sorry, but there are no events between 05/26/2018 and 06/26/2018
Things to Do at Natural Bridges