Thing to Do
Greenstone Section 7: Hike from South Desor to Island Mine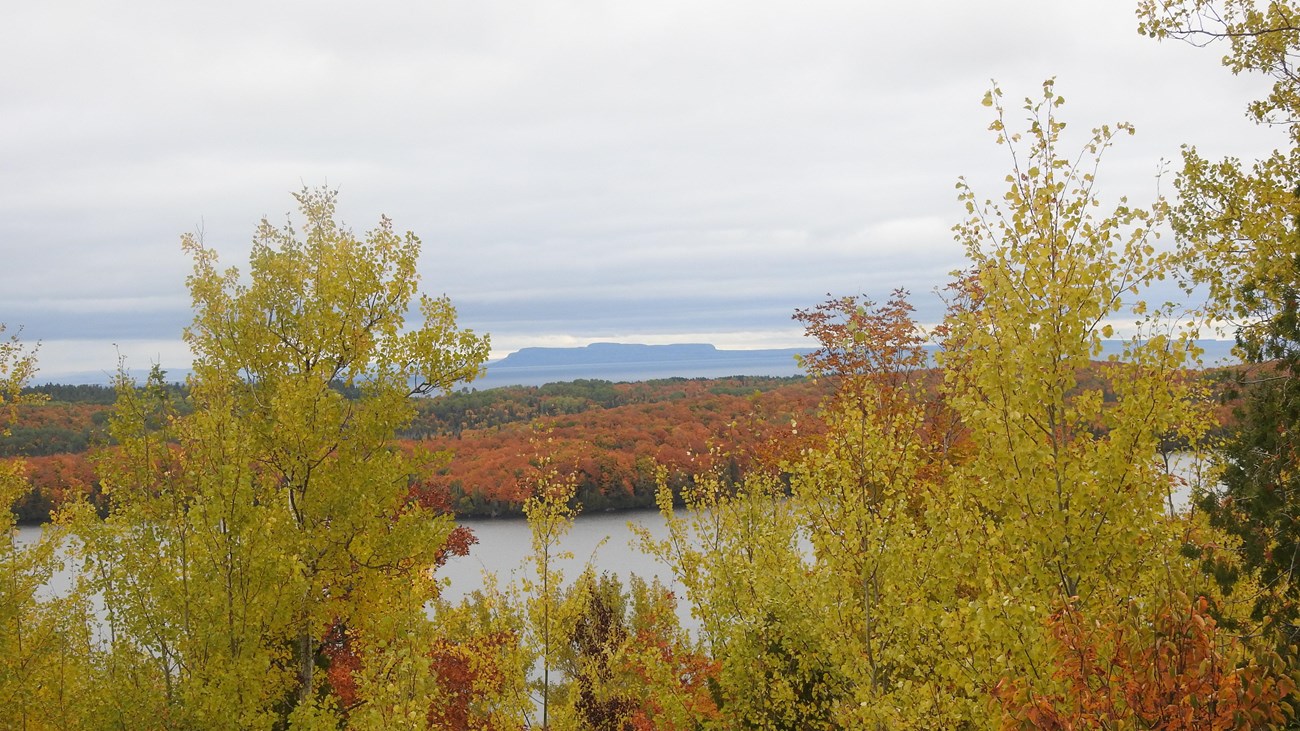 About this Trail
Mileage: About 5.2 miles

Changing trail conditions require a map, compass, and navigation skills
Trailheads
This trail section from Lake Desor to Island Mine weaves through a deciduous forest including plenty of sugar maple trees. Trek over one of the tallest ridge sections on the island. This trail section passes near Mount Desor, the tallest point on Isle Royale at about 1,362 feet elevation. Finding the summit can be tricky because the ridge is completely covered in trees. If you choose to venture off trail to find the summit, make sure to have a map, compass, and the knowledge to use them together.
Found Nearby
South Lake Desor Campground

Island Mine Campground

Mount Desor
Activity
Backcountry Camping
Entrance fees may apply, see Fees & Passes information.
Location
South Desor at Isle Royale National Park
Season
Spring, Summer, Fall
Accessibility Information
The trail is 18 inches wide and covered in rocks and roots.
South Lake Desor Campground
Cell Phone Additional Information
Internet Additional Information
Accessibility Information
Cell Phone Additional Information
Internet Additional Information
Accessibility Information
Last updated: February 23, 2022