Thing to Do
Greenstone Section 5: Hike from Hatchet Lake to Ishpeming Tower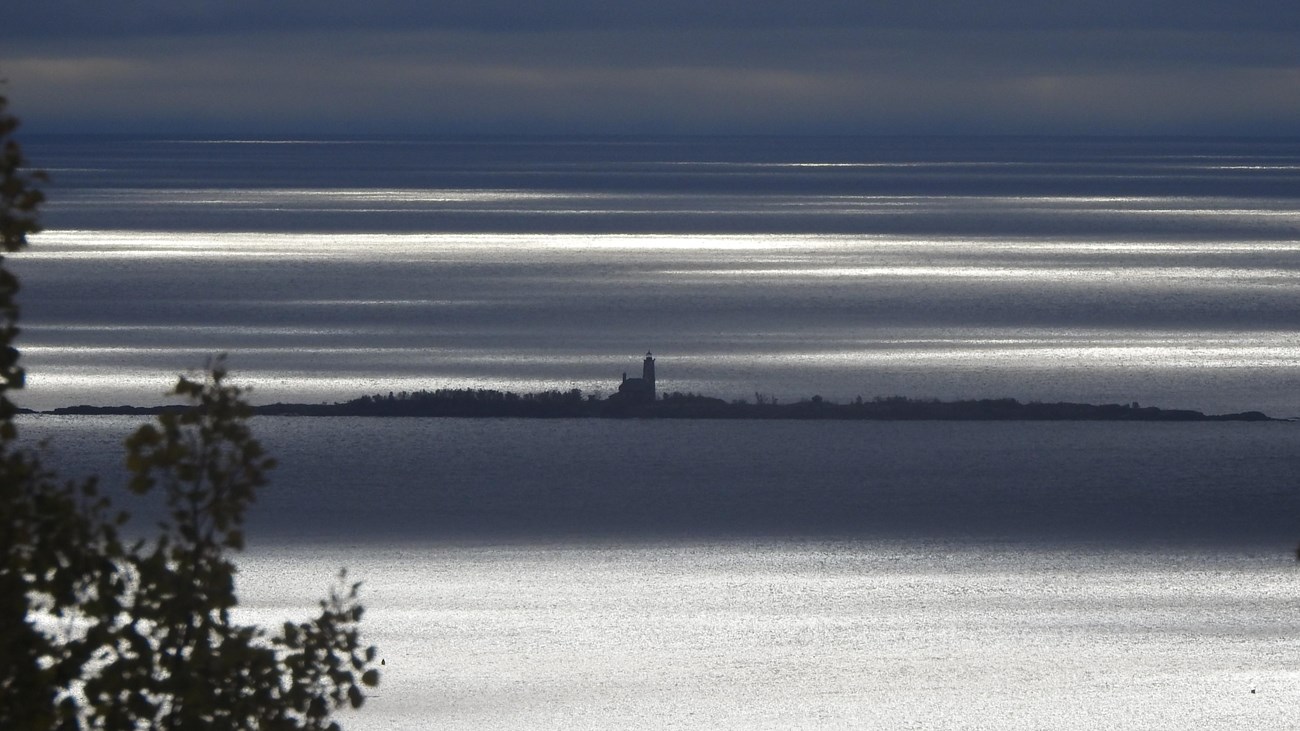 About this Trail
Mileage: About 3.8 miles

Overgrown vegetation near trail

Changing trail conditions require a map, compass, and navigation skills
Trailheads
Ascending the Greenstone Ridge Trail from the Hatchet Lake Campground is short but steep. Once you climb on top of the ridge you are rewarded with an excellent view (on a clear day) of Siskiwit Lake, Siskiwit Bay, Malone Bay, and the Isle Royale Lighthouse. This trail section offers forested wilderness, ridgetop treks, and scenic viewing points sprinkled throughout. Ishpeming Tower will surprise you at the end of this trail section as it pops out of the forest without warning. The tower is no longer staffed and is used for research.
Diverge from the Greenstone and Hike to Malone
At the Ishpeming Tower is the junction to Ishpeming Trail which leads to Malone Bay Campground. This alternative route is about 7 miles long. The Ishpeming Trail is less traveled and minimally maintained for the ultimate wilderness experience. Water access for purifying isn't available until about 3.5 miles down the Ishpeming Trail at Siskiwit Lake. There is a ranger station at Malone Bay that is intermittently staffed. Check in with the park before your trip for the most up-to-date information. There is a dock at Malone Bay where the ferry, the Voyageur II, offers passenger transportation. Reservations for the Voyageur II are necessary ahead of time. The ferry only services Malone Bay if people have made reservations in advance.

Found Nearby
Hatchet Lake Campground

South Lake Desor Campground

Malone Bay Campground
Activity
Backcountry Camping
Entrance fees may apply, see Fees & Passes information.
Location
Hatchet Lake at Isle Royale National Park
Season
Spring, Summer, Fall
Accessibility Information
The trail is 18 inches wide and covered in rocks and roots.
Cell Phone Additional Information
Internet Additional Information
Accessibility Information
South Lake Desor Campground
Cell Phone Additional Information
Internet Additional Information
Accessibility Information
Cell Phone Additional Information
Internet Additional Information
Accessibility Information
Last updated: February 23, 2022