Thing to Do
Greenstone Section 4: Hike from Chickenbone Lake to Hatchet Lake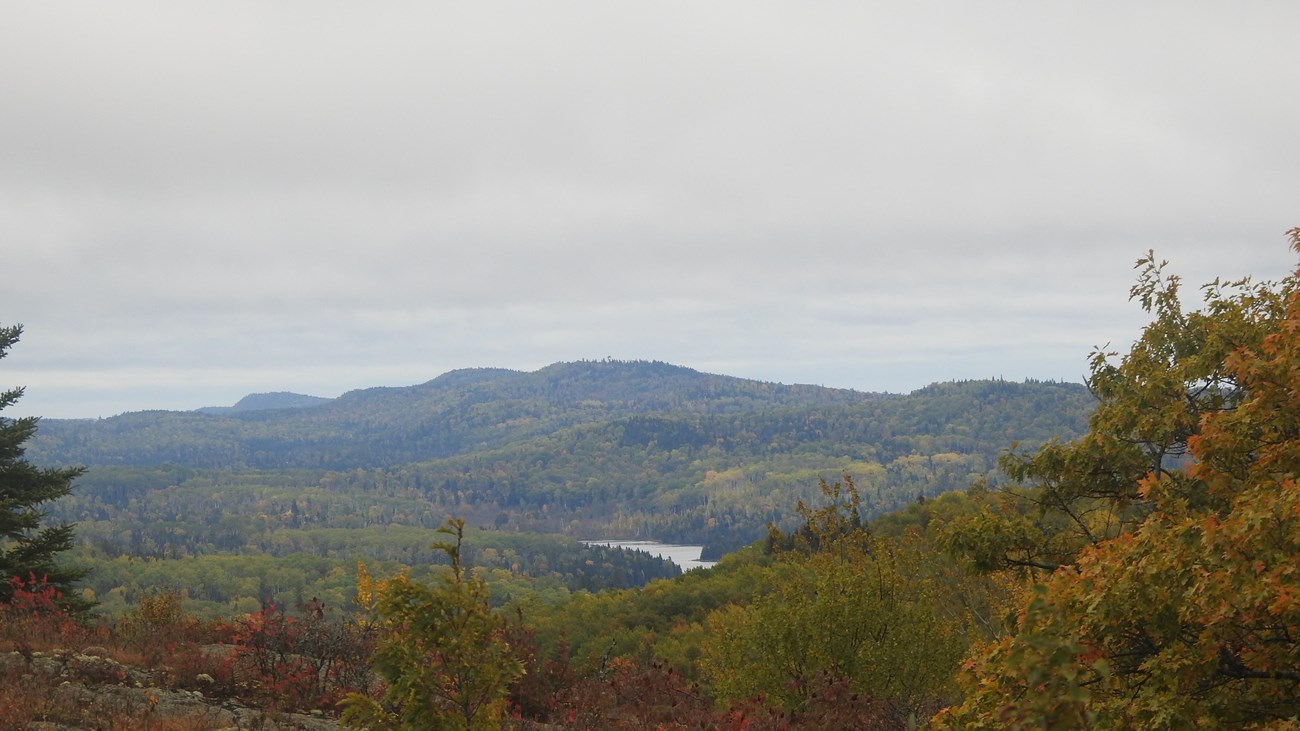 About this Trail
Mileage: About 7.2 miles

Rocks and roots on trail

Changing trail conditions require map, compass, and navigation skills
Trailheads
The western section of the Greenstone Ridge Trail differs from the eastern end in one major way—the ridgetops are mostly forested. This trail section between Chickenbone Lake and Hatchet Lake offers forested wilderness, challenging slopes, and a few scenic ridgetop views. Mount Siskiwit offers picturesque views in early and late season when there is a lack of vegetation. This remote trail segment is one of the most difficult to access by boat.
Alternative Route
Take the Hatchet Lake Trail to the Minong Ridge Trail
The Hatchet Lake Trail begins at Hatchet Lake Campground and connects the Greenstone Ridge Trail with the Minong Ridge Trail—the most challenging trail in the park. This connector trail is about 2.6 miles long. Hike an additional 1.4 miles east on the Minong Ridge Trail to Todd Harbor Campground on the island's north shore. 
Found Nearby
West Chickenbone Campground

East Chickenbone Campground

Hatchet Lake Campground

Mount Siskiwit

Todd Harbor Campground
Activity
Backcountry Camping
Entrance fees may apply, see Fees & Passes information.
Location
Chickenbone Lake at Isle Royale National Park
Season
Spring, Summer, Fall
Accessibility Information
The trail is 18 inches wide and covered in rocks and roots.
East Chickenbone Campground
Cell Phone Additional Information
Internet Additional Information
Accessibility Information
West Chickenbone Campground
Cell Phone Additional Information
Internet Additional Information
Accessibility Information
Cell Phone Additional Information
Internet Additional Information
Accessibility Information
Cell Phone Additional Information
Internet Additional Information
Accessibility Information
Last updated: February 23, 2022