Thing to Do
Greenstone Section 2: Hike from Mount Franklin to Mount Ojibway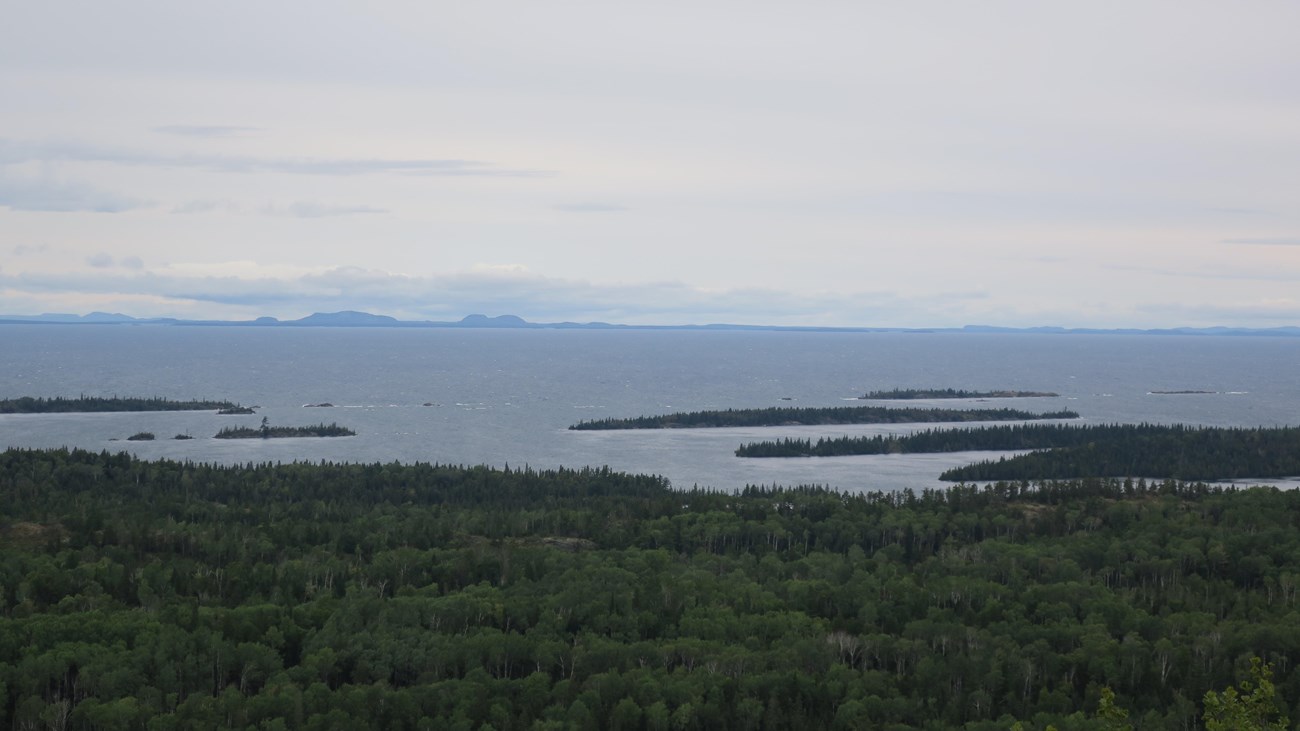 About this Trail
Mileage: About 2.8 miles
Rocks and roots on trail
Changing trail conditions require a map, compass, and navigation skills
Trailheads
Hidden Lake
Three Mile 
Daisy Farm
Hike from one scenic viewpoint to another. The eastern end of Isle Royale is full of them—including Mount Franklin and Mount Ojibway. The trail is along an exposed ridge offering views of Lake Superior, patches of forest, and the island's east end. The closest trail accessible water source is Lake Superior via Daisy Farm or Three Mile Campgrounds.
Found Nearby
Daisy Farm Campground
Three Mile Campground
Activity
Backcountry Camping
Entrance fees may apply, see Fees & Passes information.
Location
Mount Franklin at Isle Royale National Park
Season
Spring, Summer, Fall
Accessibility Information
The trail is 18 inches wide and covered in rocks and roots.
Cell Phone Additional Information
Internet Additional Information
Accessibility Information
Cell Phone Additional Information
Internet Additional Information
Accessibility Information
Last updated: February 23, 2022