Glacier Bay Lodge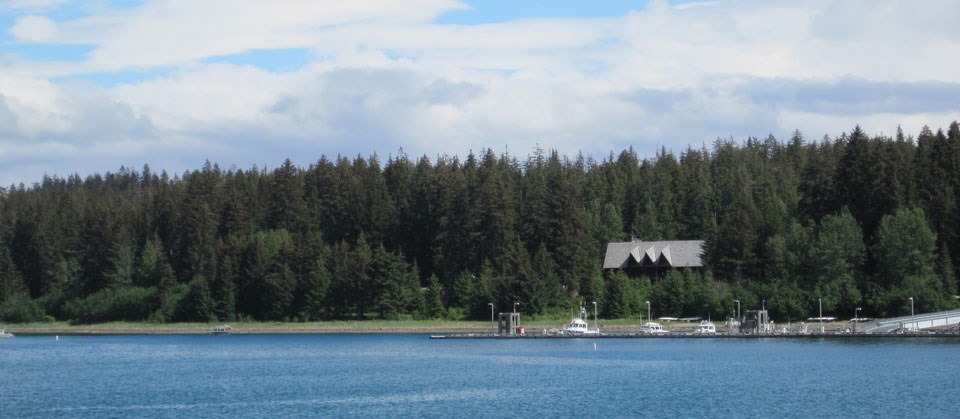 Glacier Bay Lodge is located in Bartlett Cove, 10 miles by road from the small town of Gustavus. Alaska Airlines and air taxis make daily flights from Juneau to Gustavus. The Glacier Bay Lodge offers rooms, a restaurant, fabulous wilderness views, a daily tour boat, fishing, kayaking, hiking, and fuel sales.

For reservations contact:
Glacier Bay Lodge & Tours
www.visitglacierbay.com
(866) 761-6634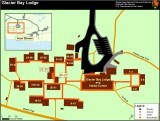 Glacier Bay Lodge
Close-up of the lodge, showing main lodge, room layout and connecting boardwalks.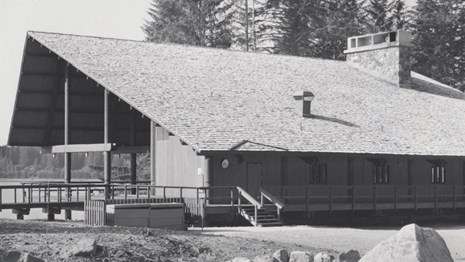 50 Years of Glacier Bay Lodge
Glacier Bay Lodge is a classic example of the NPS Mission 66 program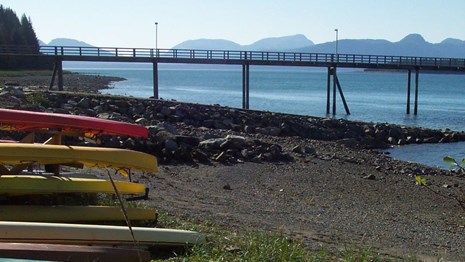 Explore Bartlett Cove
The Bartlett Cove developed area provides lodging, camping, hiking, and adventure in a rainforest setting
Last updated: June 8, 2020