Thing to Do
Become a Cuyahoga Valley Junior Ranger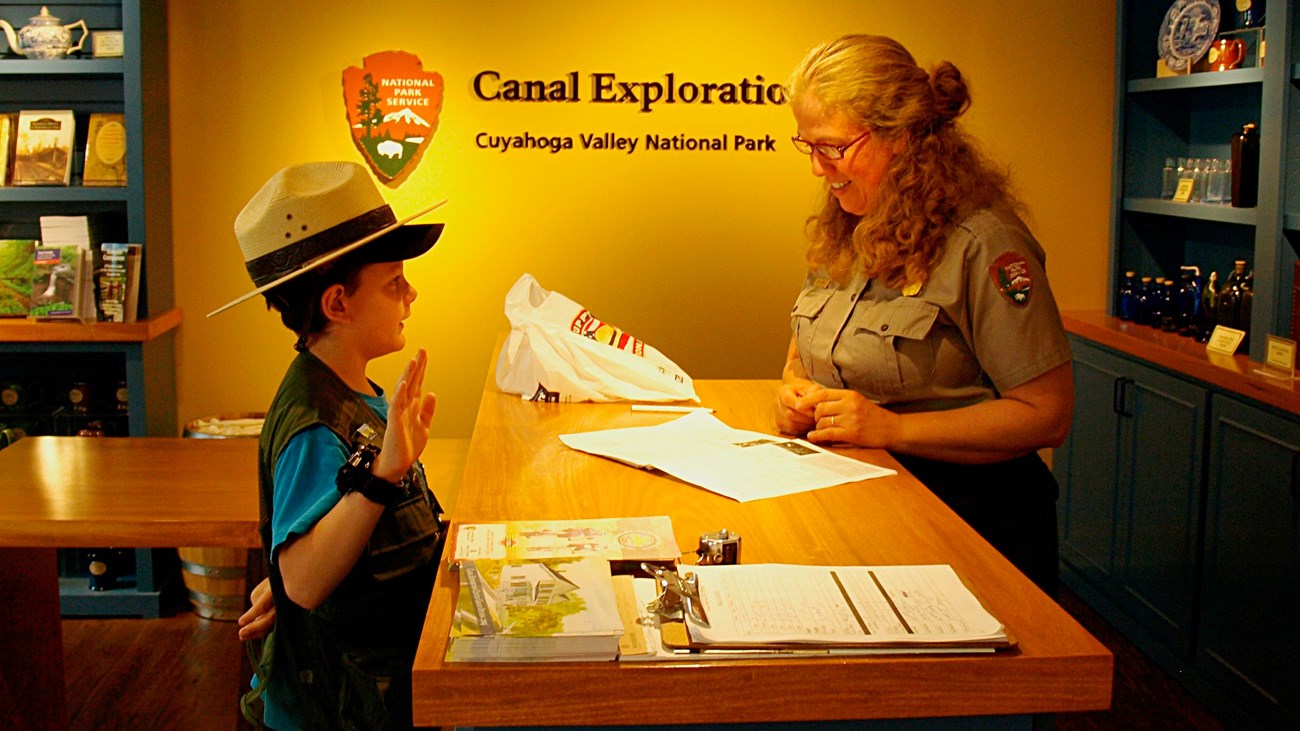 Becoming a Junior Ranger is a great way for kids to explore and learn about our national parks with their families. At Cuyahoga Valley there several ways to earn a Junior Ranger badge:
Complete the Junior Ranger Handbook (recommended for ages 7 and older) or the

Junior Ranger, Jr. Activity

Cards (recommended for ages 3-6). Pick these up at Boston Mill Visitor Center.

 Both offer activity choices for flexible trip planning. When you finish, return to the visitor center during operating hours to be sworn in. If you can't come back, mail your handbook to us and we'll mail your badge.

Participate in a scheduled Junior Ranger program, when available. Check the park's event calendar.
To earn a virtual Junior Ranger badge, visit our Junior Ranger page.
You can take as much time as you need to complete the handbook or activity cards. We recommend allowing up to three hours, when completing it as part of a park visit. If you are short on time, do as many activities as possible in Boston and then pick one other location to do the rest.
Activity
Junior Ranger Program
A Junior Ranger can be any age. The activity cards are recommended for ages 3-6. The handbook is recommended for ages 7 and older.
Entrance fees may apply, see Fees & Passes information.
Reservations are only required for scheduled Junior Ranger programs.
Accessibility Information
Start at Boston Mill Visitor Center, which is a fully accessible building. Assistive listening and UbiDuo devices are available if you need help communicating with staff at the desk. The handbook and activity cards can be completed using wheelchair accessible trails and buildings, and may be done by anyone of any age. You may substitute any activity for something else more suited to your child's abilities. Service animals may go wherever pedestrians are allowed.
Last updated: July 26, 2023