Park Fun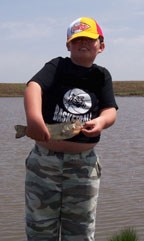 Fishing
Have some fun in the great outdoors by fishing in one of the preserve's ponds over in the Two Section Pasture. Practice the principles of Catch-and-Release fishing. Bring your favorite fishing pole and lures. No live bait please. Go to our Outdoor Activities page for fishing license information.
Learn Why We Do Catch and Release Fishing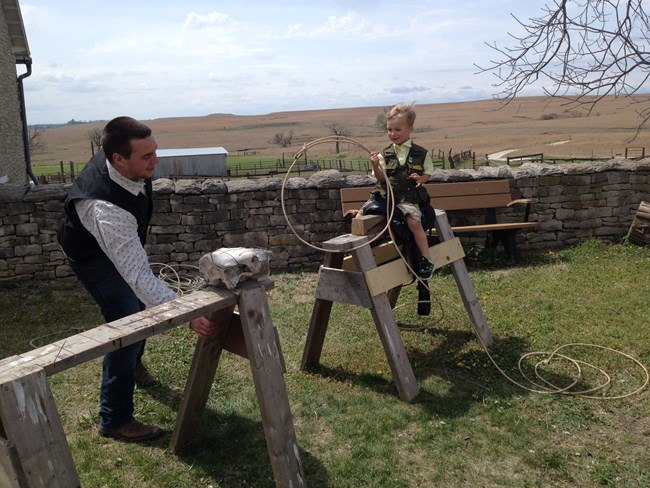 Ropin' and Wranglin'
Want to play cowboy and ride a horse? Well travel to the middle floor of the barn "pardner" and swing your leg over our stationary "horse" with a saddle mounted atop. With the west doors open, imagine you are riding the range and gathering up your cattle. You may even attempt to rope one of our wooden sawhorse steers using the lariats.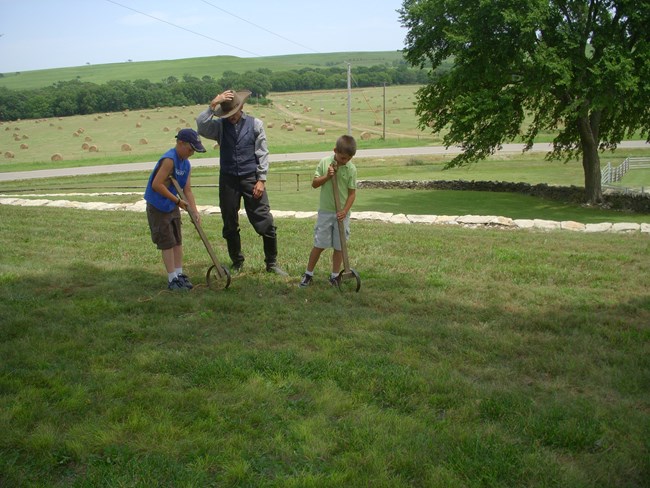 Historic Games
Have fun with the hoops and sticks found in the barn. Kids in the 1880s played these types of games. See if you can make them roll across the grass.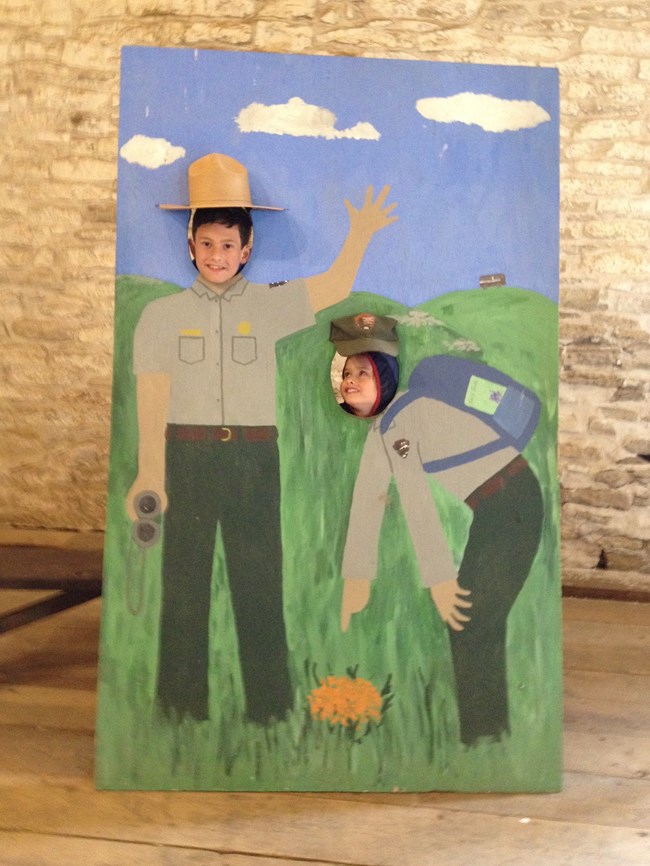 Picture Yourself a Ranger
Want a photo to remember your day on the prairie? Have fun with our face cut-outs as you picture yourself as one of the rangers. Photo board is located in the middle floor of the barn.
Last updated: July 18, 2017